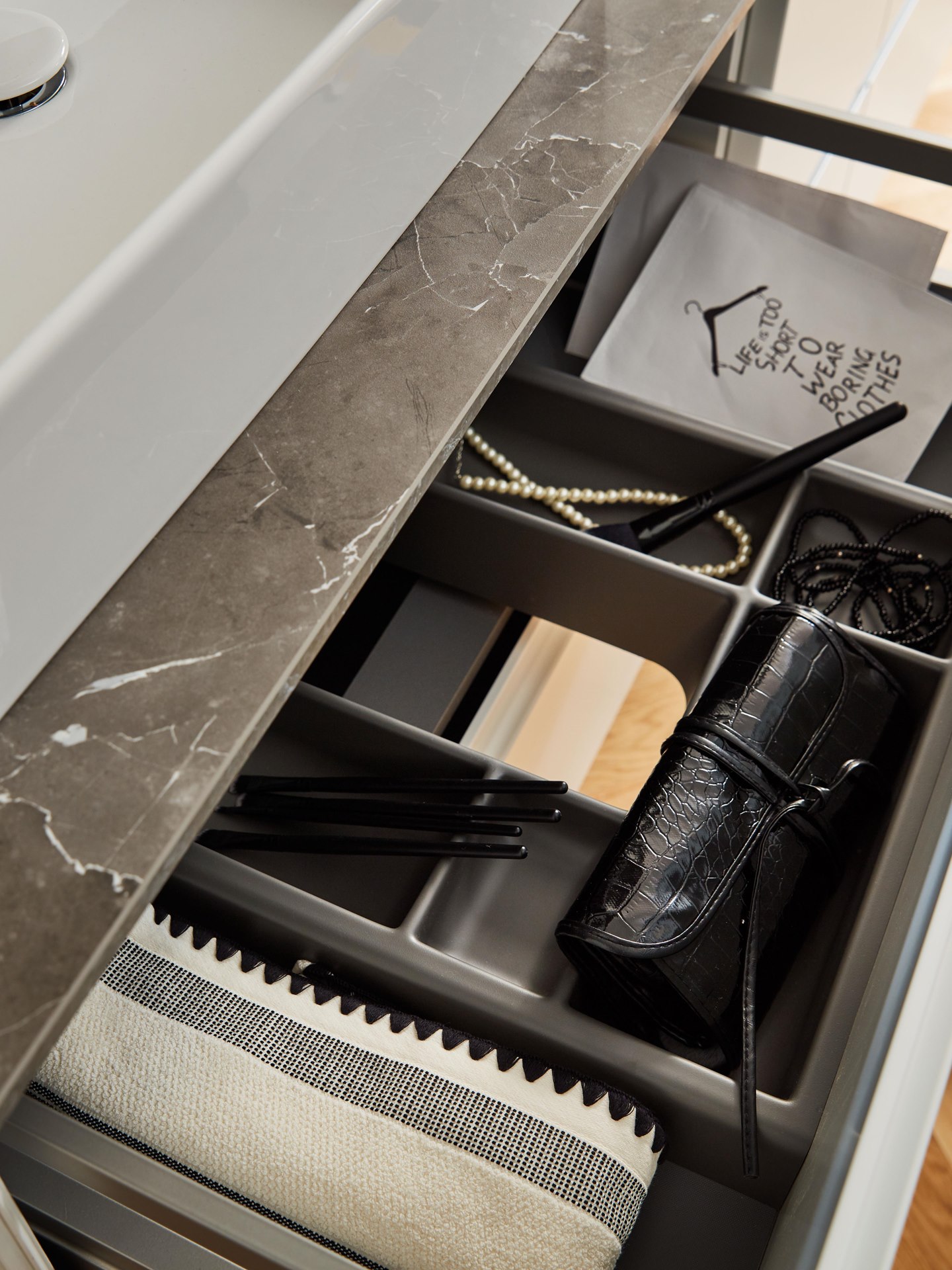 Because details make the difference
For you to really feel good in your bathroom, it not only needs to look perfect on the face of it. It's the details that really matter – besides quality "Made in Germany", of course, which is at the core of our furniture. So, why not take a moment and see what makes the big difference at Nolte SPA.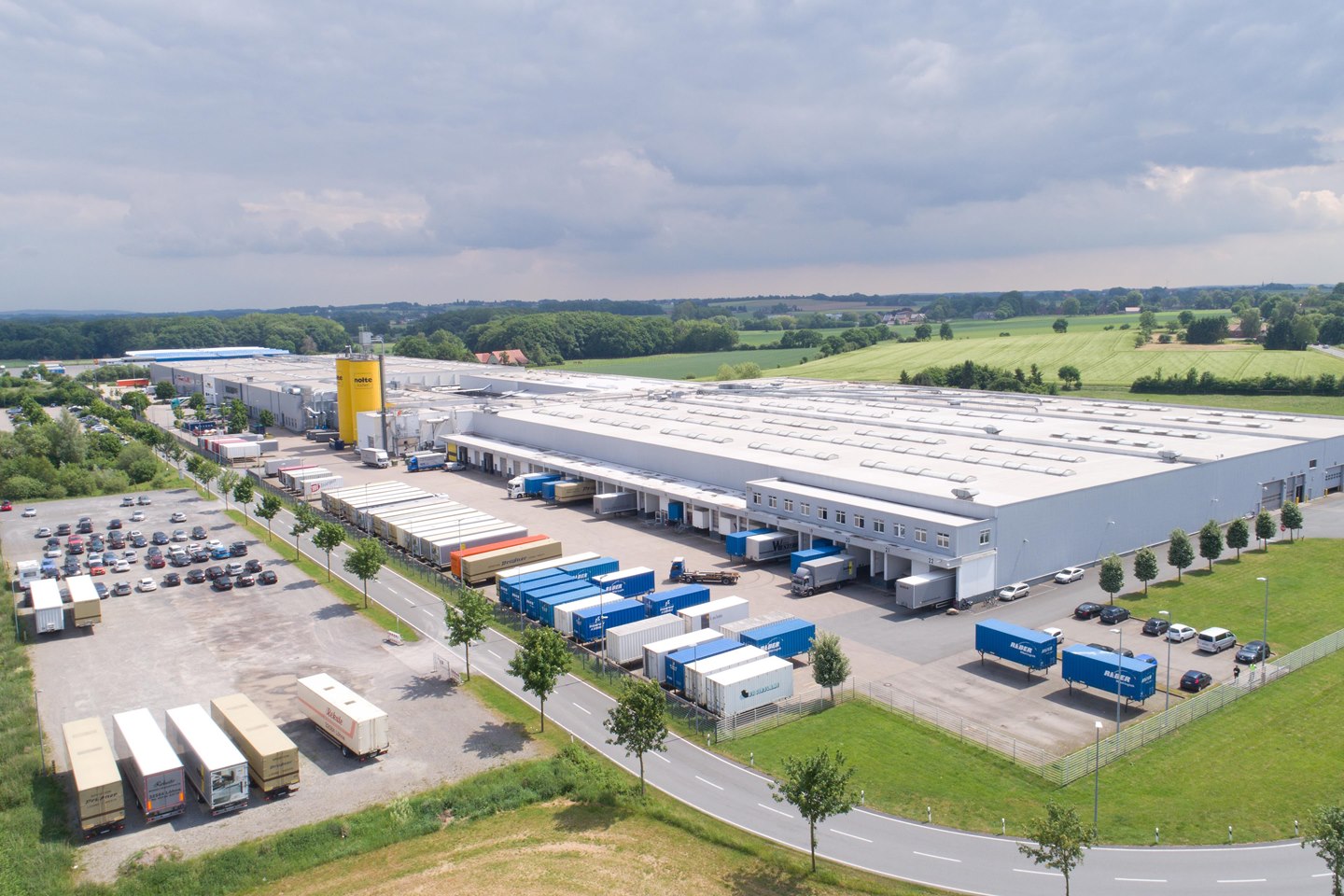 Made in Germany
Our bathroom furniture is produced on a production site measuring around 100,000 m² in Löhne and Melle. Customers all over the world take our quality promise very seriously – "Made in Germany" is part of our global success.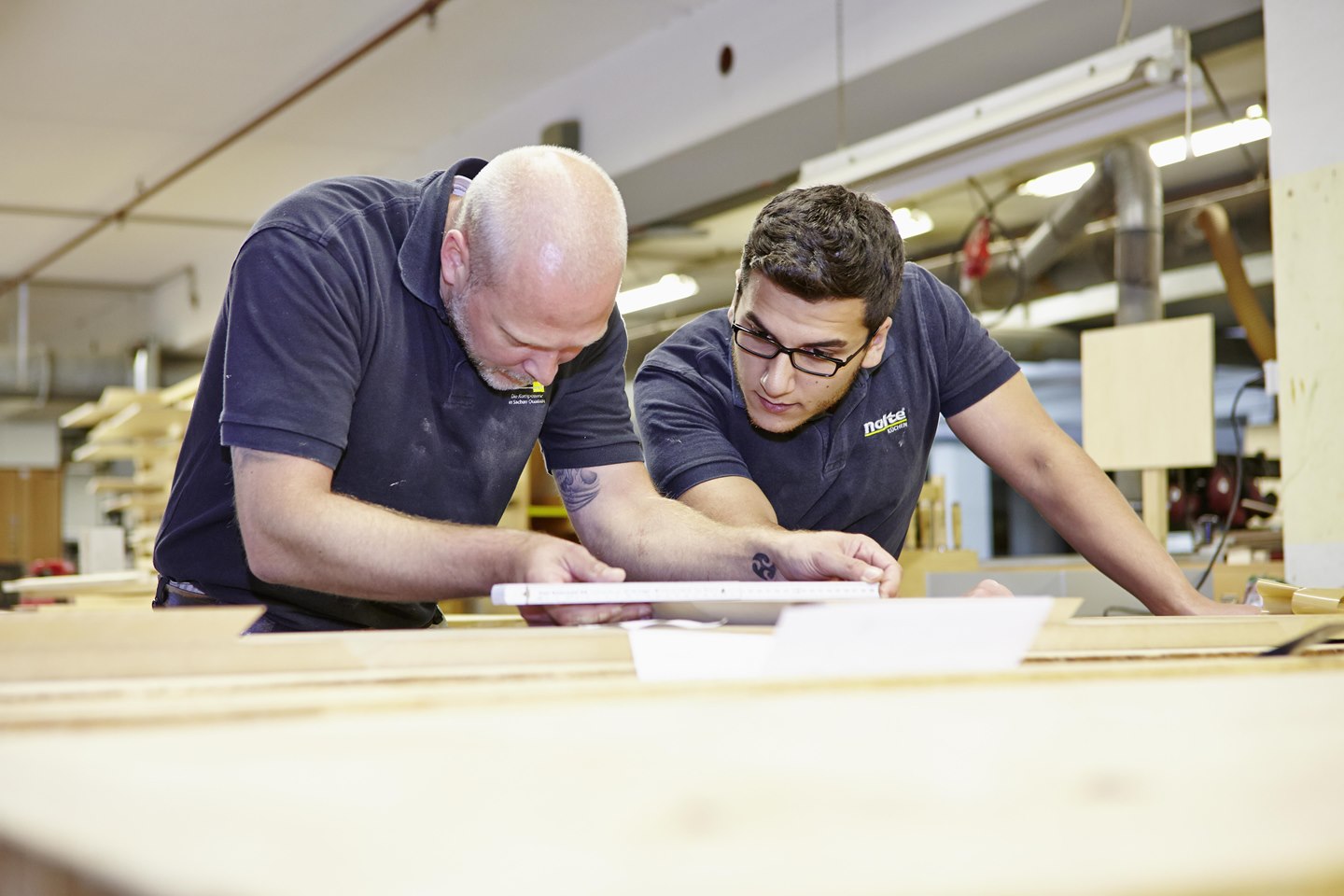 High product quality
We use top-quality materials in the production of our bathroom furniture. Digitalised sequences ensure the highest precision during production, which is also monitored by a member of staff. The finishing touch is given by hand – for maximum product quality.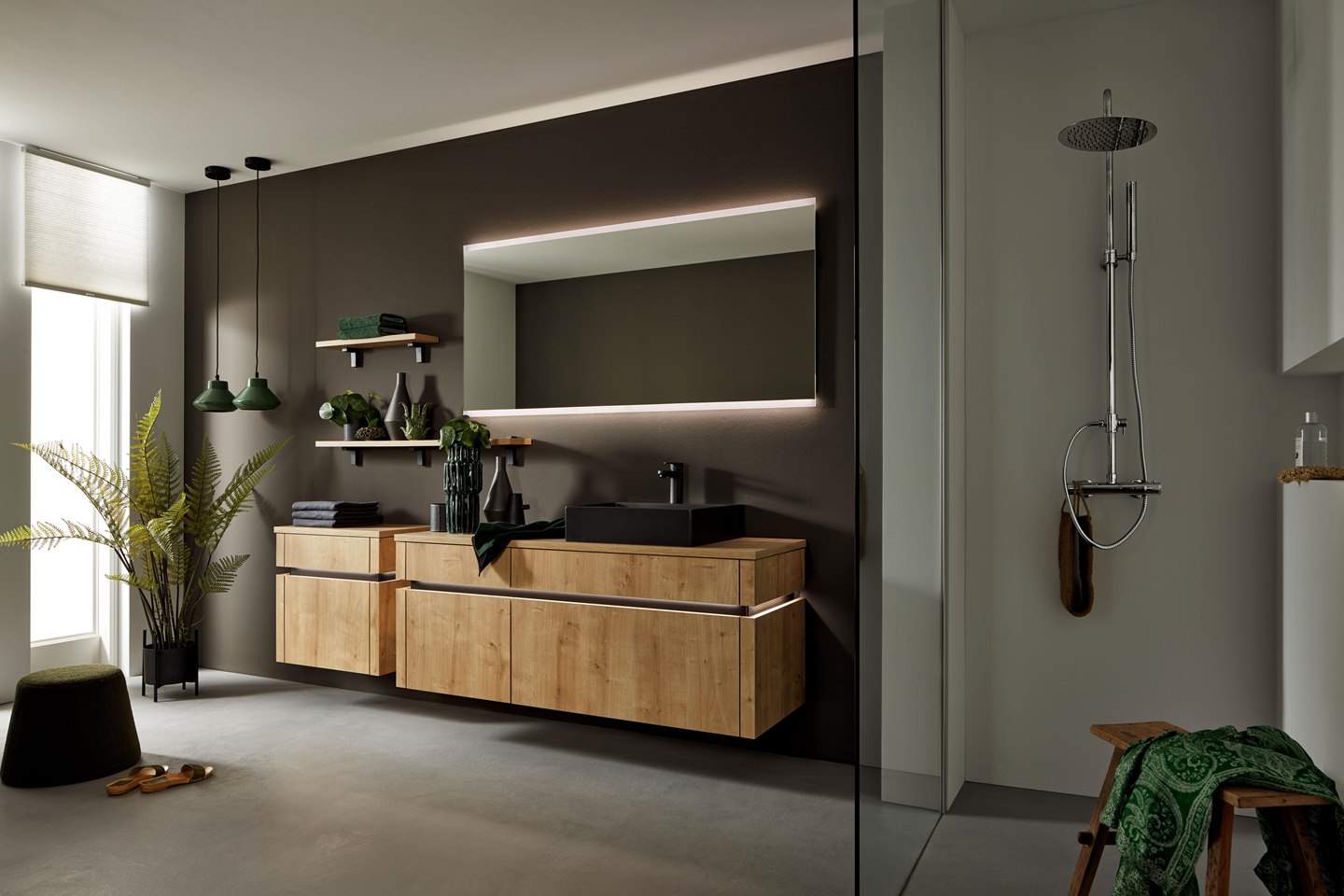 Excellent value for money
Taste is never a matter of budget. All our bathroom furniture can be planned and combined individually – regardless of the size of your home and budget.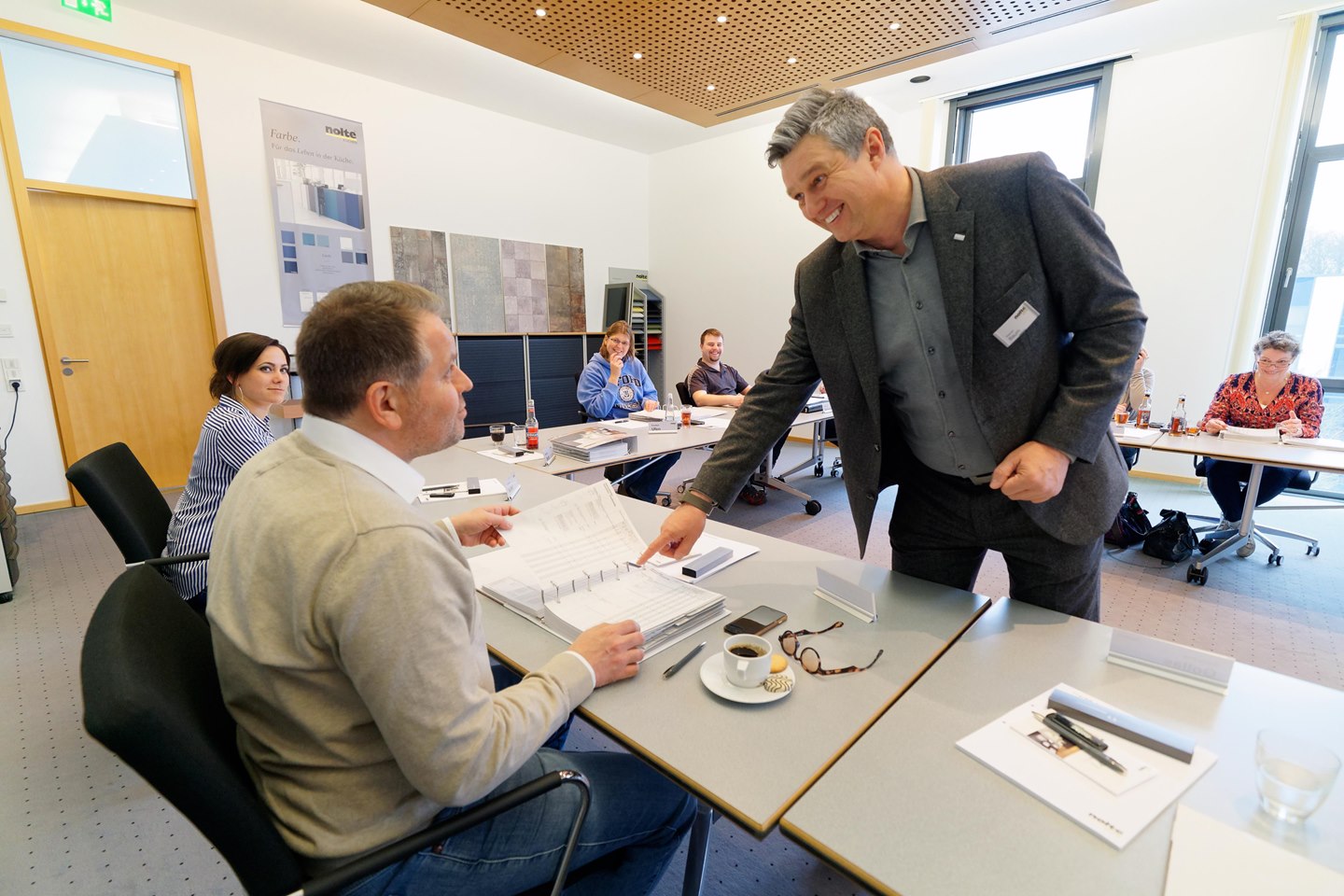 Reliable service
Competent advice and a reliable contact – all Nolte SPA retail partners receive regular training from our experts, and will be with you throughout the planning and implementation stages.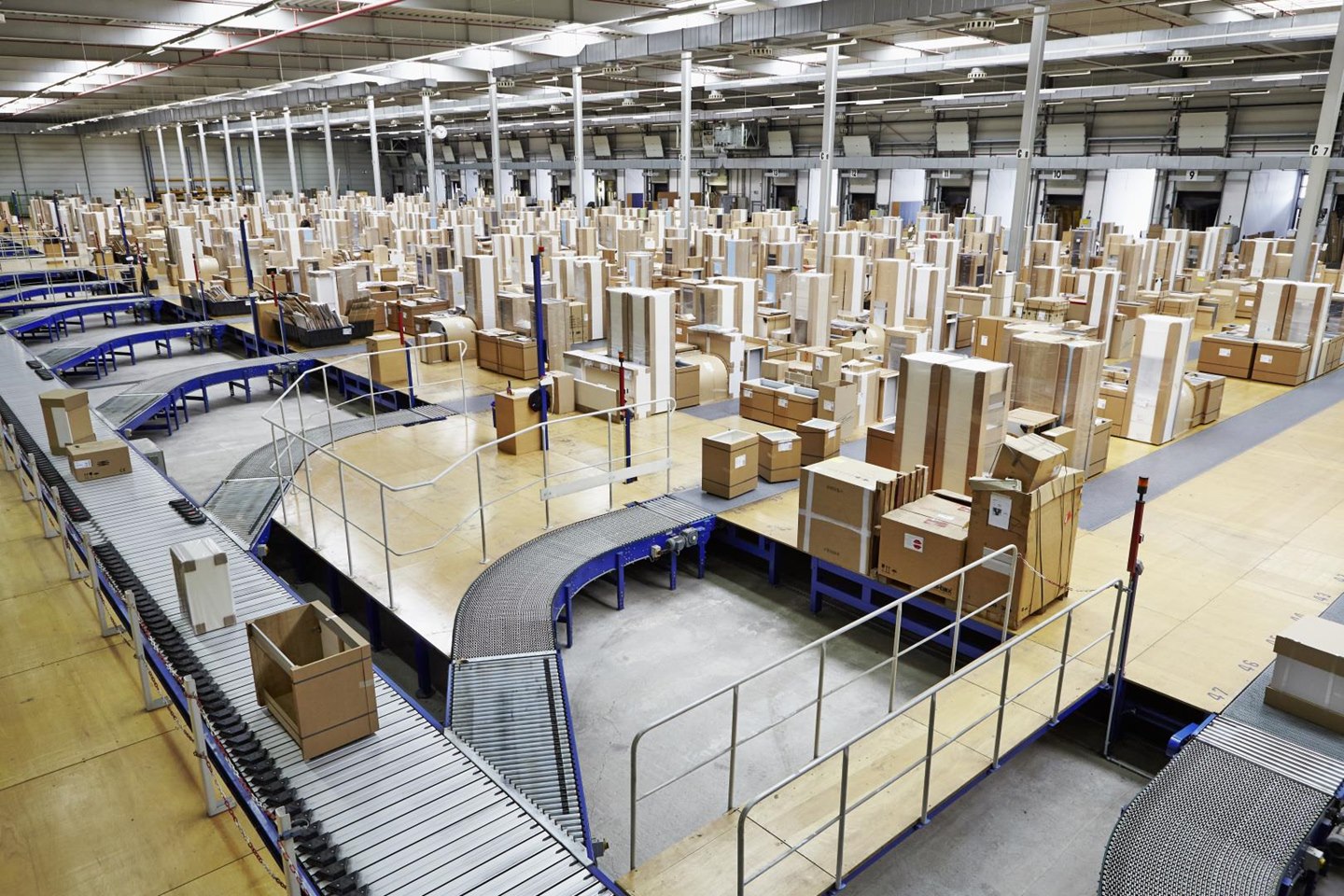 Over 60 years of expertise
For over 60 years, the Nolte name has been synonymous with highquality furniture made in Germany. The youngest member now entering the family is Nolte SPA – exquisitely designed and manufactured in top quality at Nolte Küchen.
Always an idea ahead
Take a moment and see what makes the big difference at Nolte SPA, also when it comes to the little things.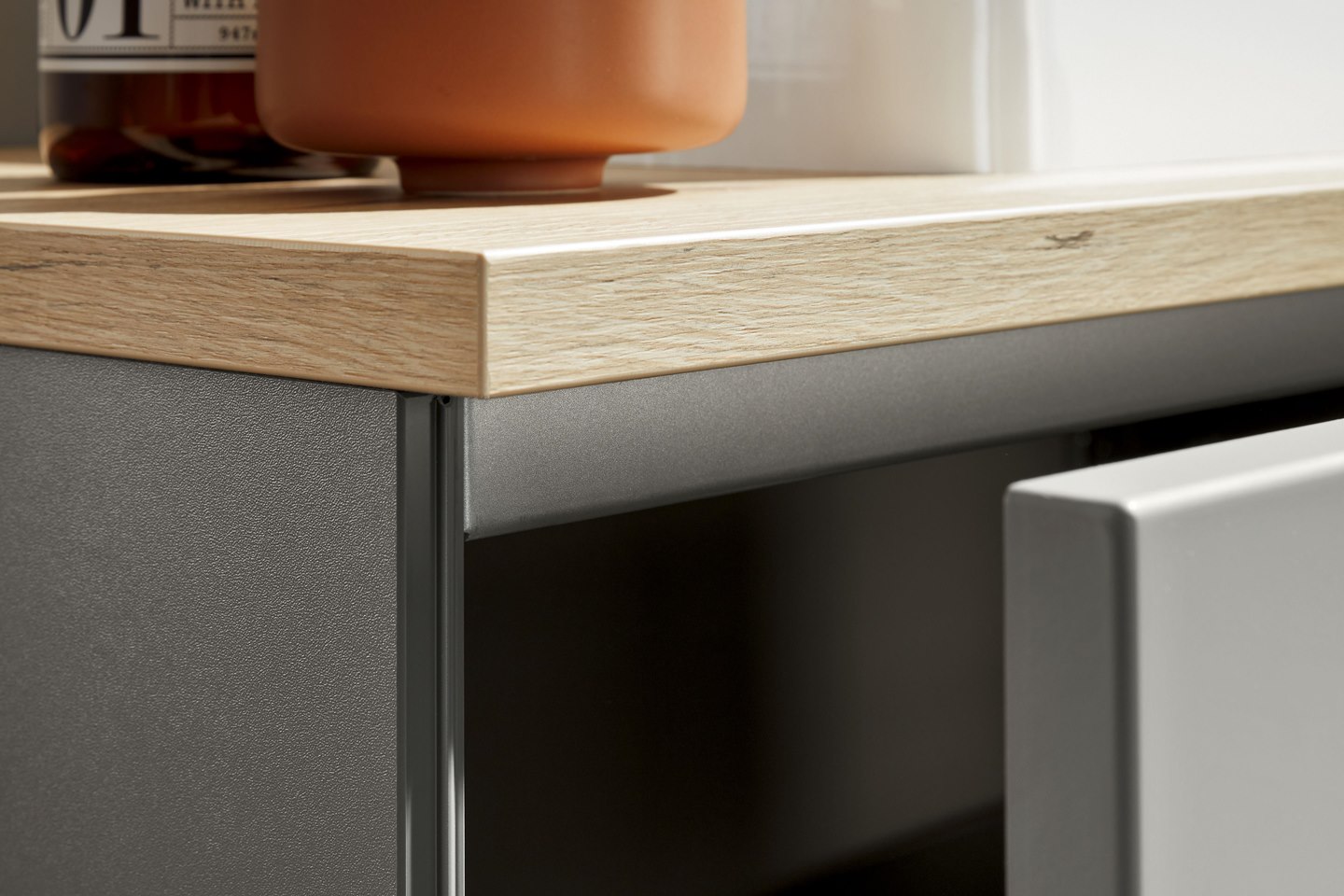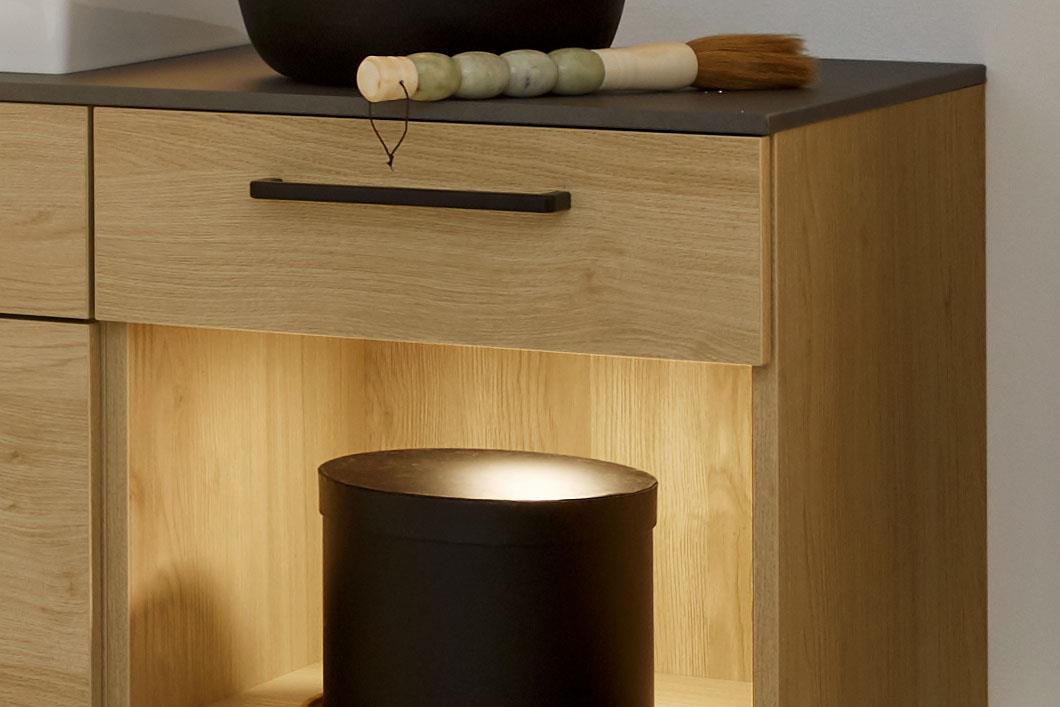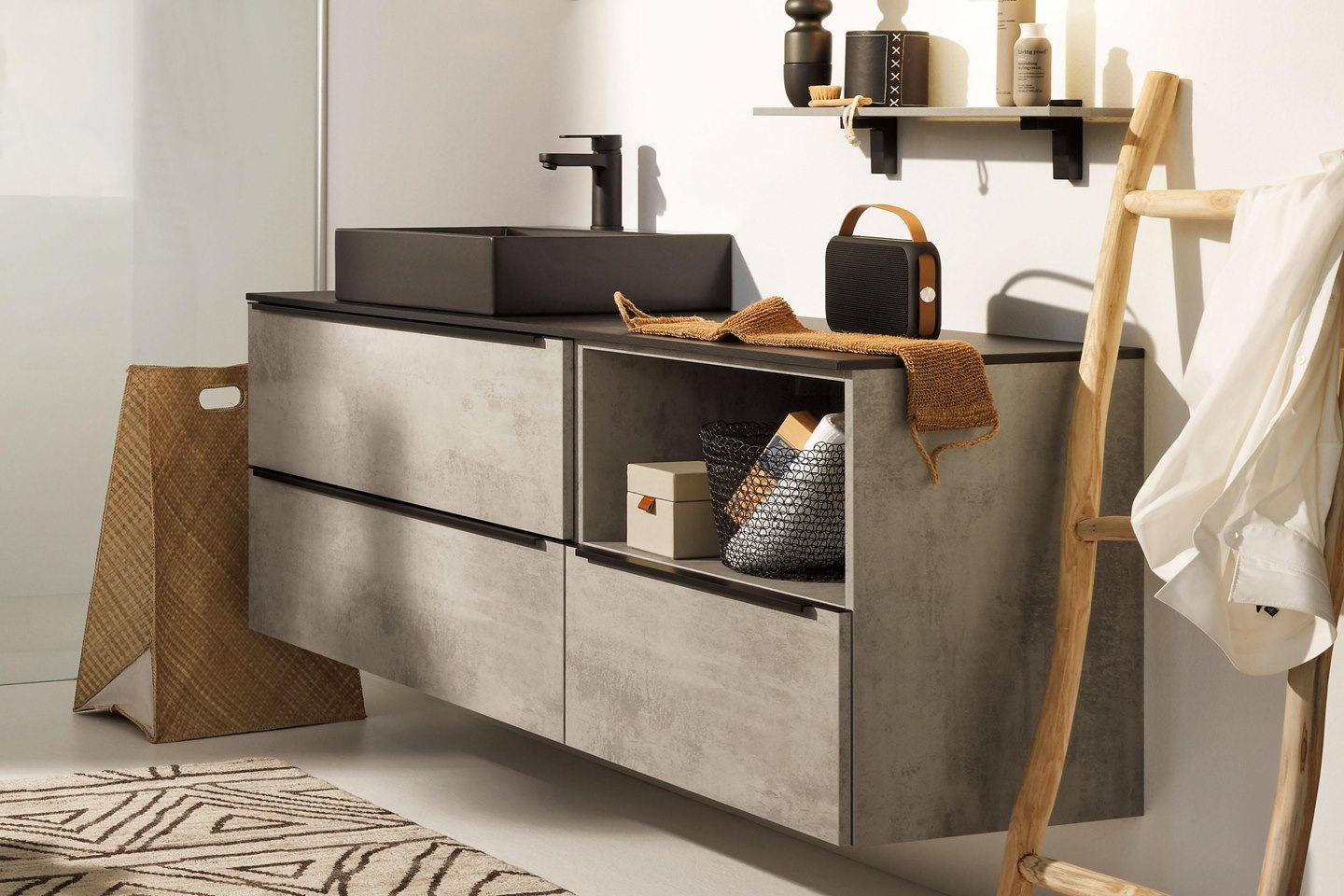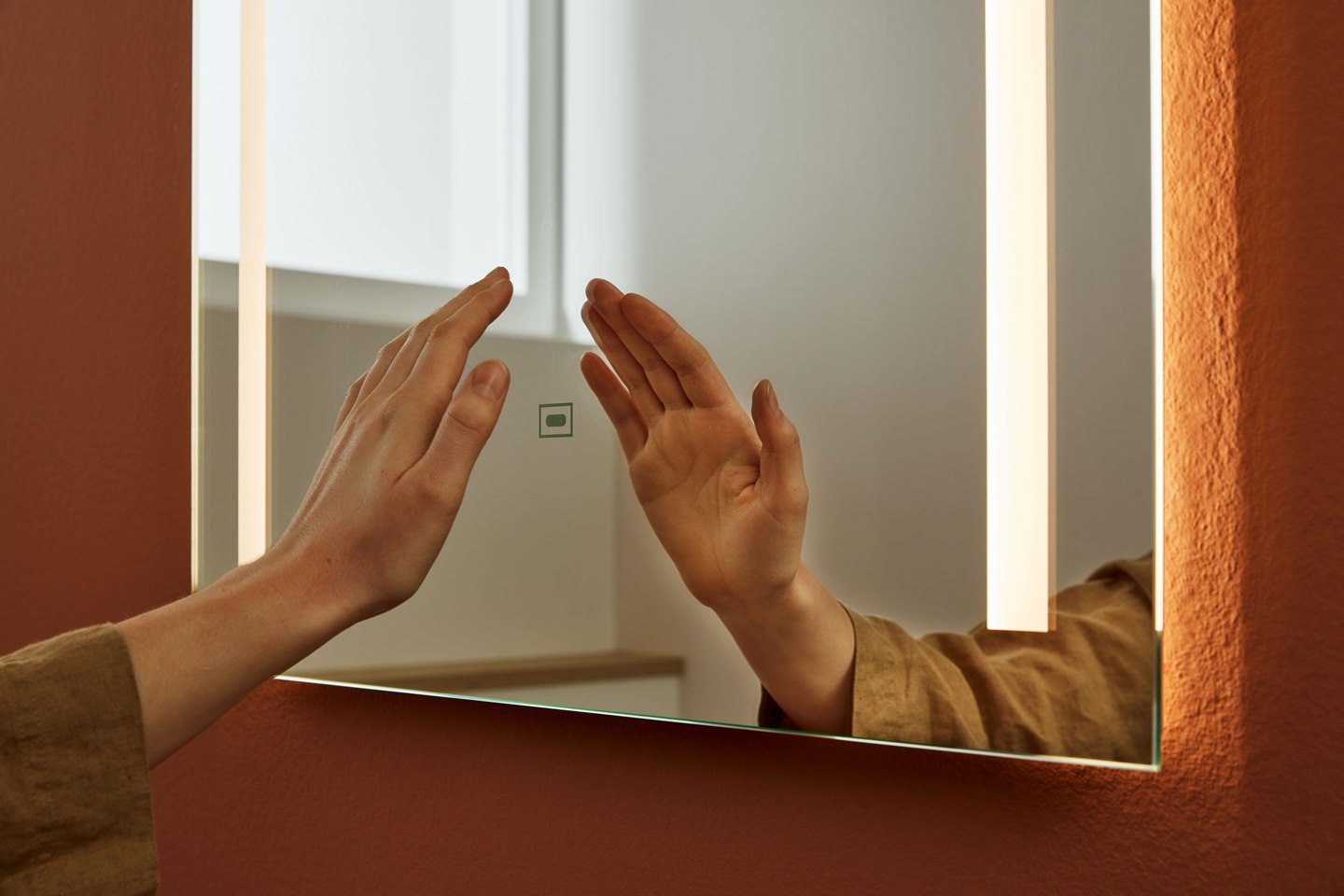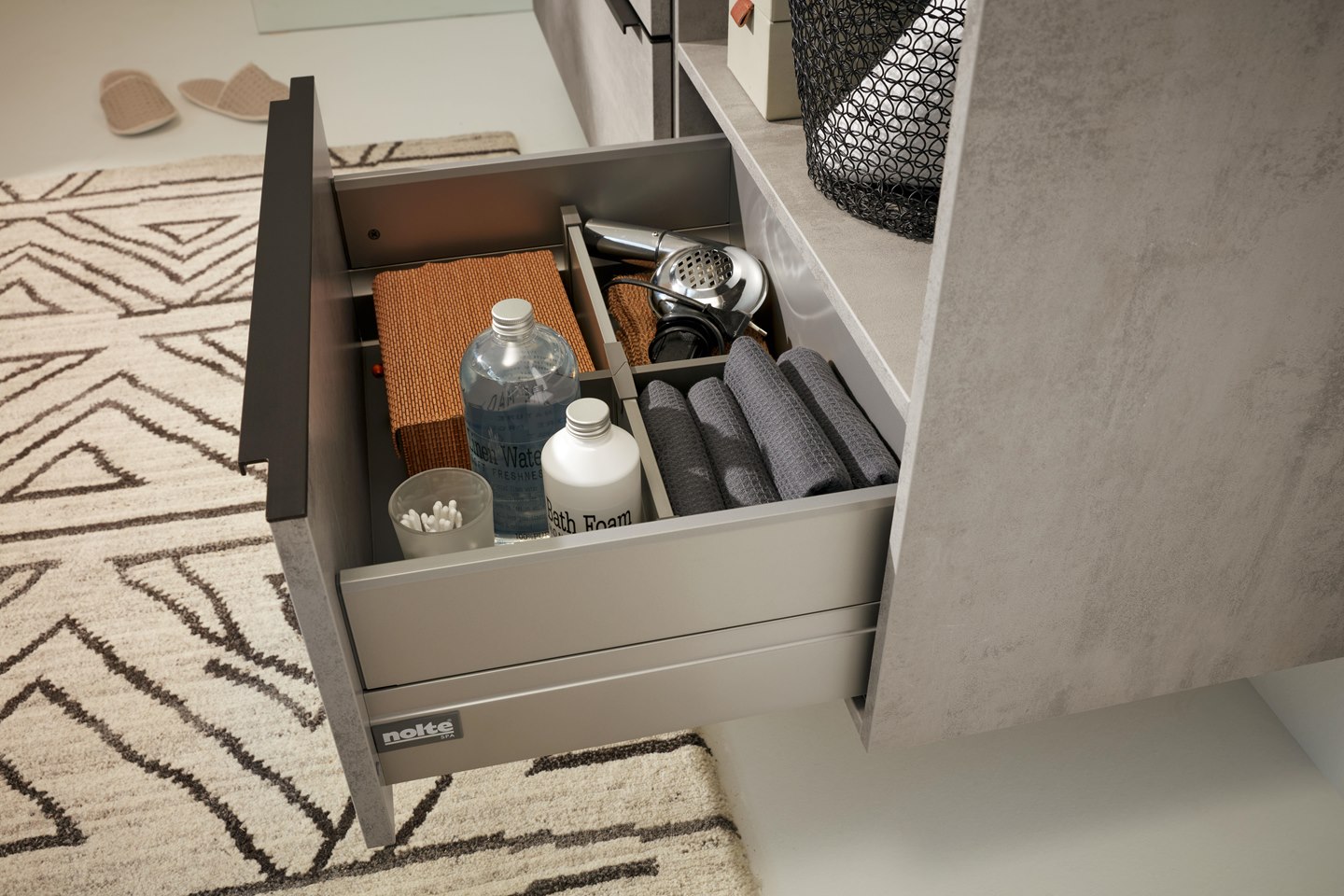 Award-winning: our bathroom furniture
Best quality – the "Golden M"
Holder of the "Golden M", a RAL quality seal that is issued by the German Furniture Quality Association. Manufacturers and furniture are tested by independent experts, who assess the quality of the furniture for durability and stability. As well as safety, health and environmental aspects, which guarantee a healthy home.
Emission class A
The RAL Emission Label provides consumers with information on pollutant emissions and is intended to protect them from health hazards.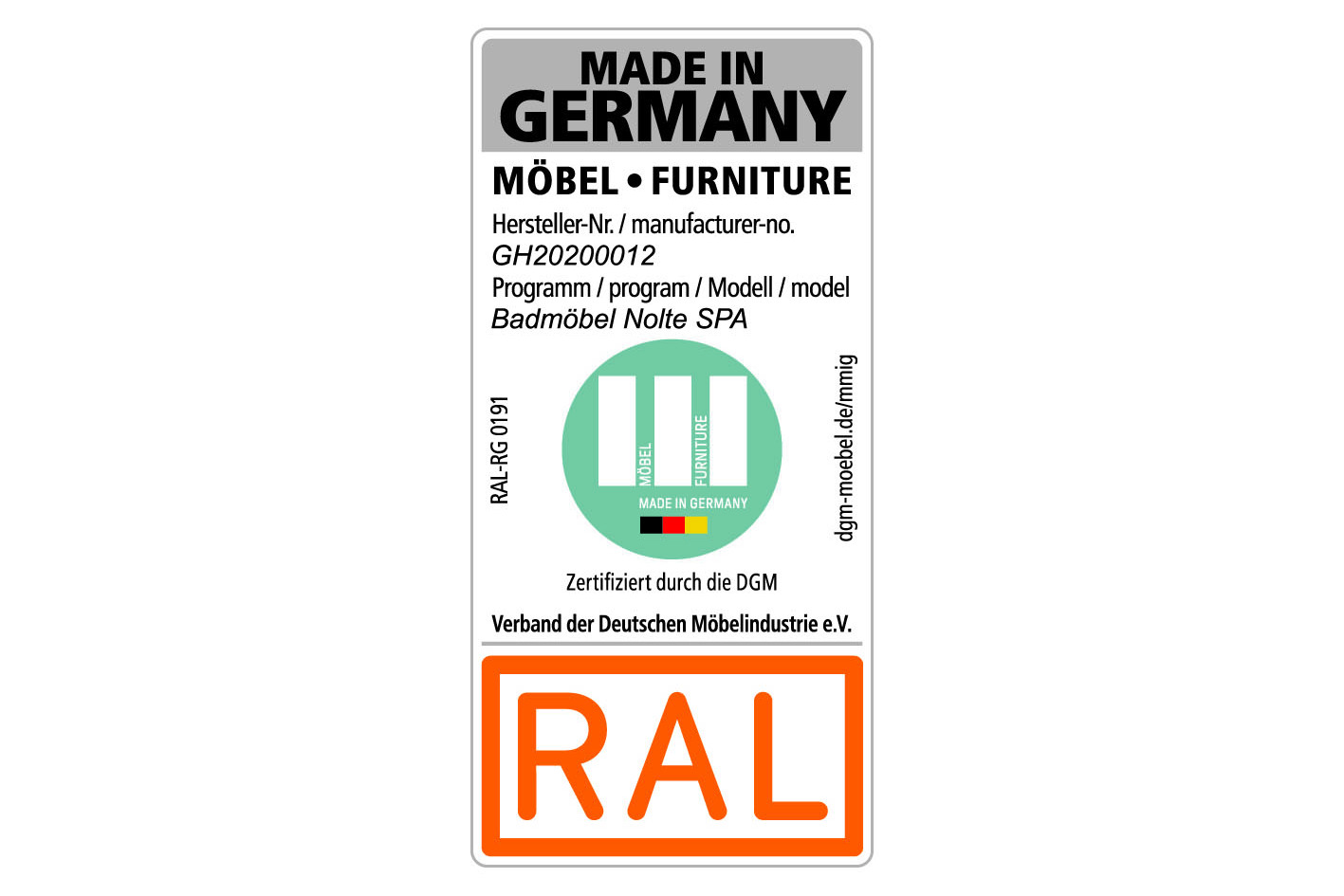 Furniture Made in Germany
"Furniture Made in Germany" - this means that the construction, assembly and quality control take place in Germany. In addition, the manufacturing process relevant for the quality has to be carried out predominantly in Germany.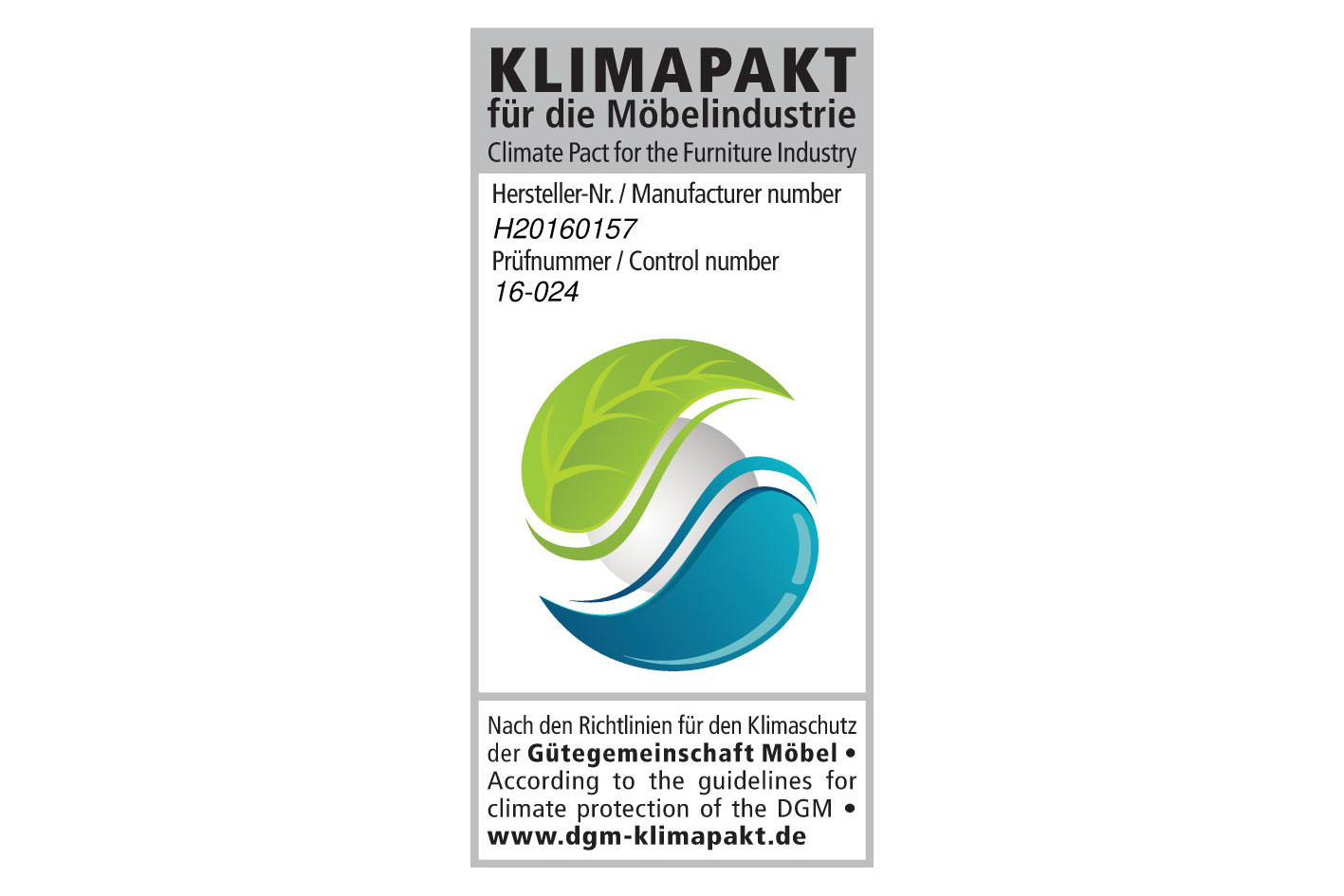 Climate Neutral Company
Nolte SPA was recognized by the DGM as a "climate-neutral furniture manufacturer". The aim of the climate pact is to balance, reduce & neutralize CO2 emissions. The compensation of CO2 emissions takes place through the acquisition of climate protection certificates with which we support a reforestation project in Uruguay.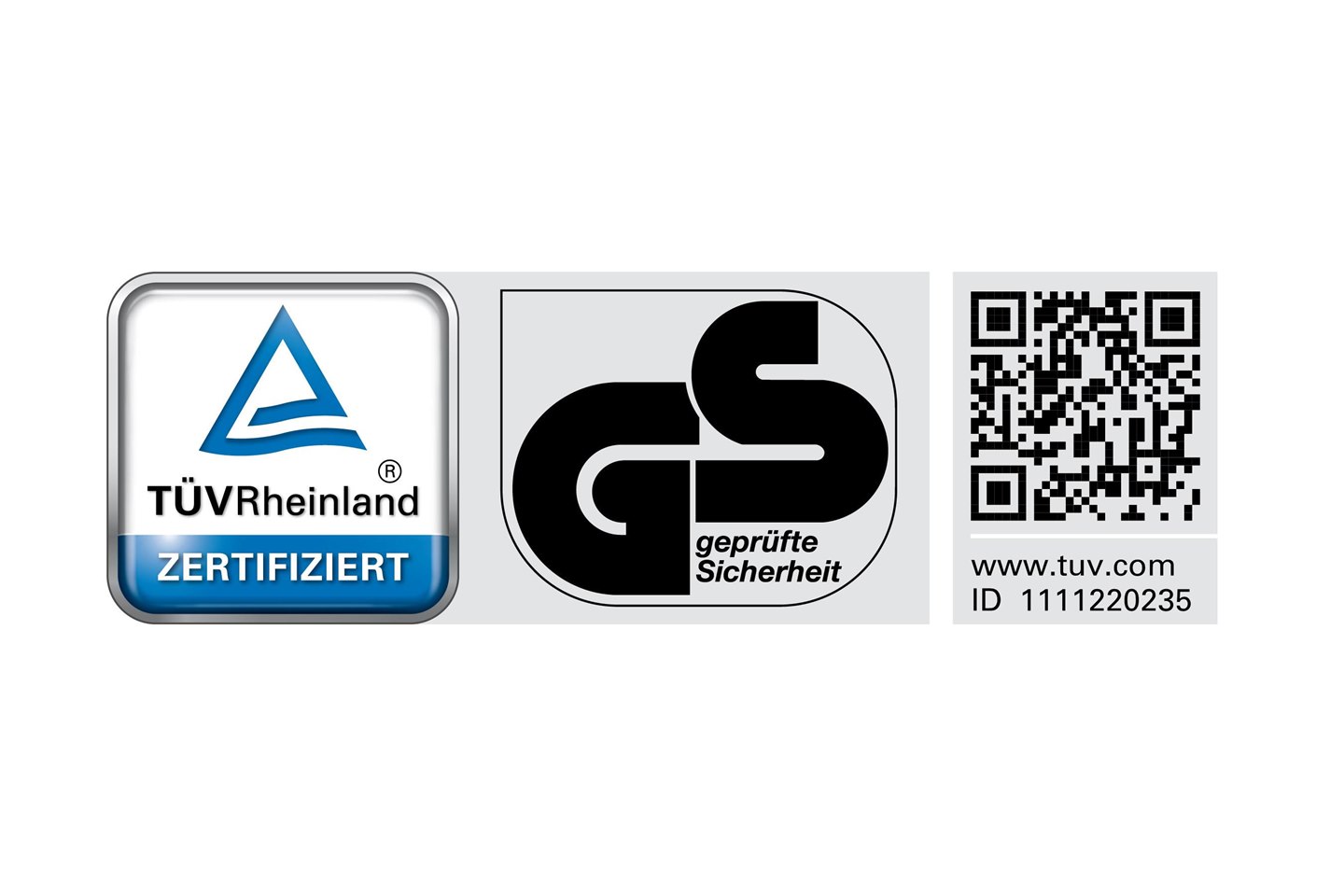 GS seal for tested safety
Our bathroom furniture undergoes an internal quality assessment as well as being tested by independent experts. Every five years, the quality and safety of certain programme series and products are tested to the standards of the German production safety law by TÜV Rhineland.