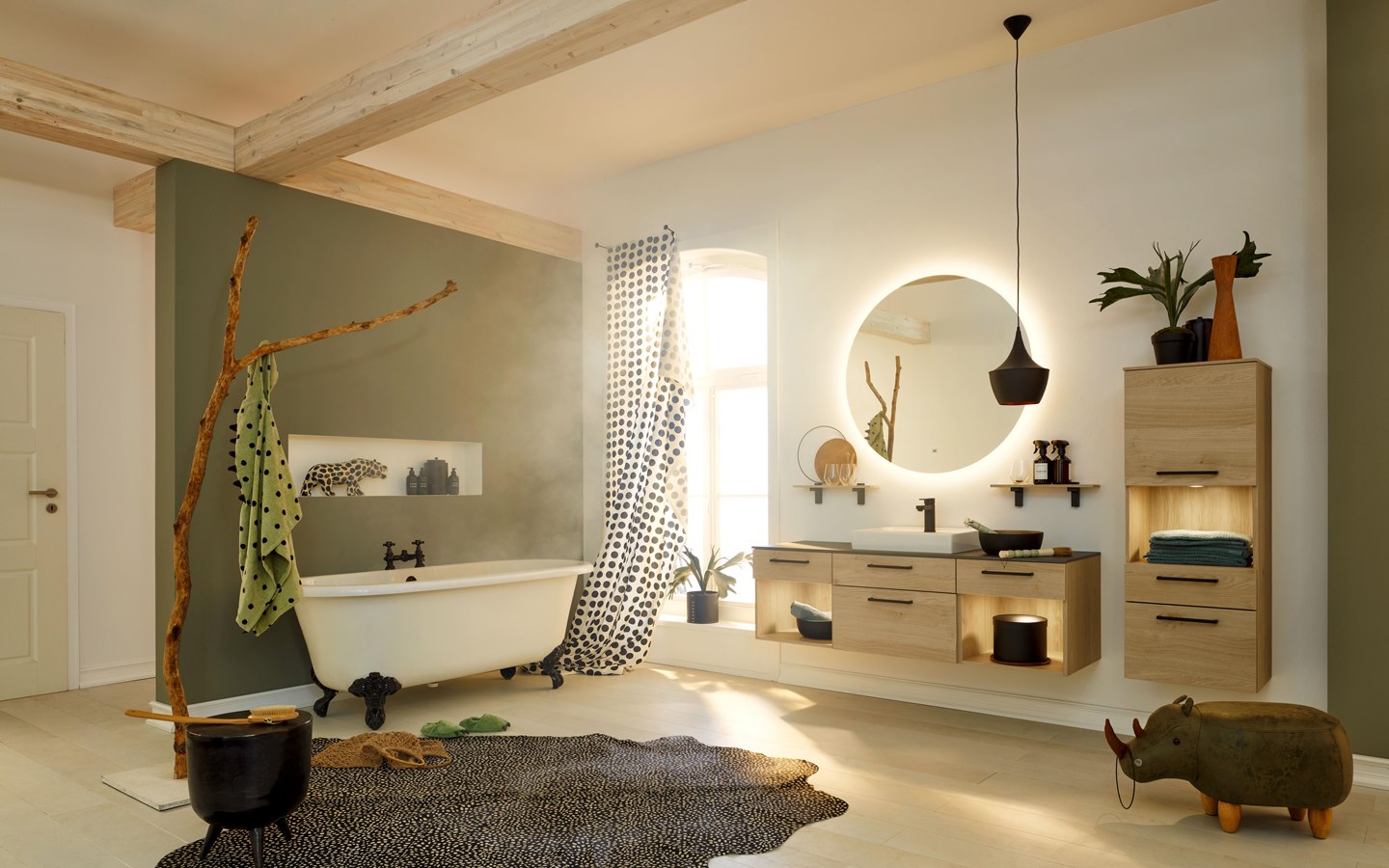 Bathroom ideas
The art of a simply lovely bathroom
The fronts of the cabinets look warm and homely, particularly in natural bough oak decor – an effect that is further reinforced by the Emotion lighting on the mirror and in the open compartments. Accessories, like handles, tap and wall shelf holders in fashionable black, set the right tenor.
Take a closer look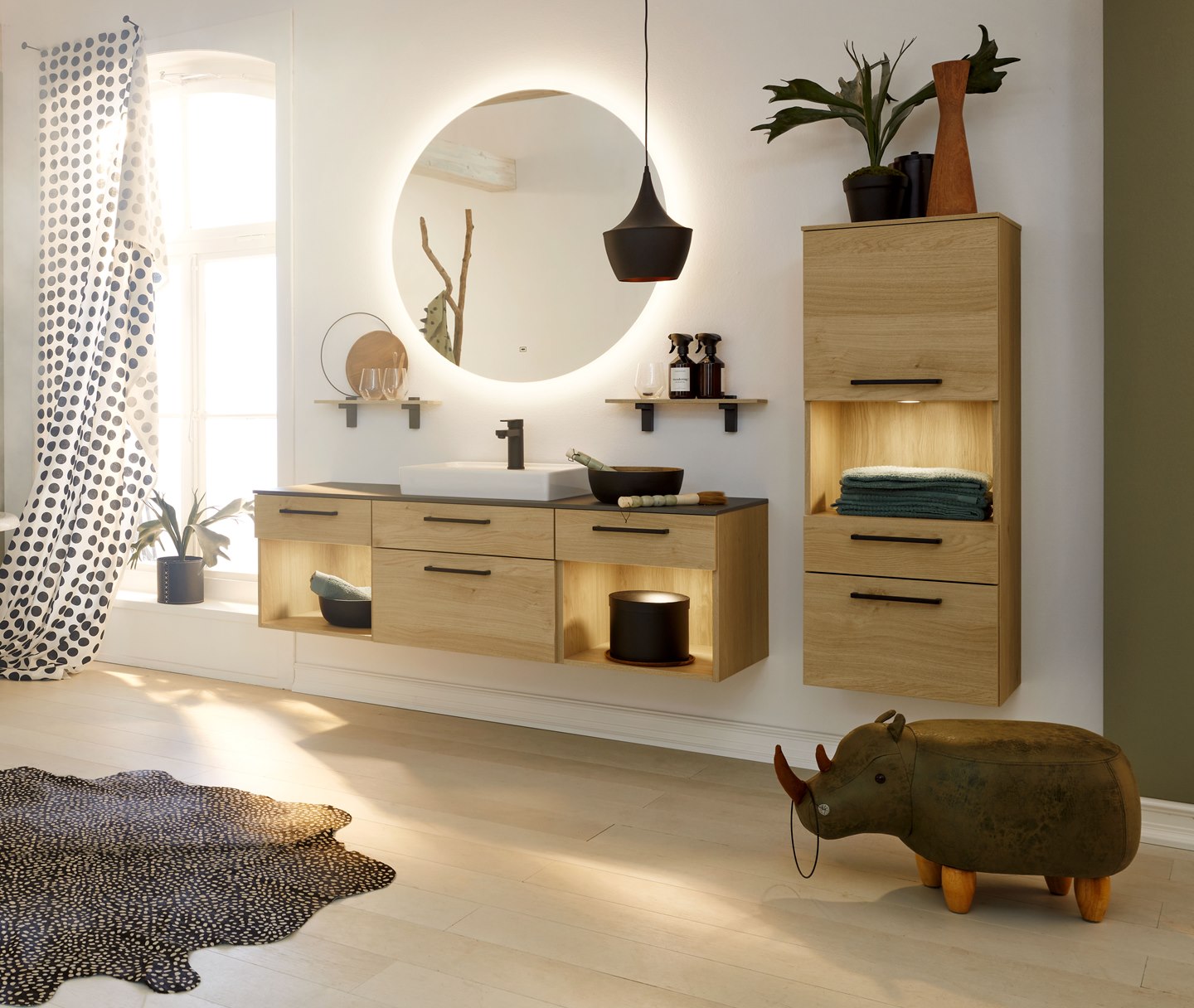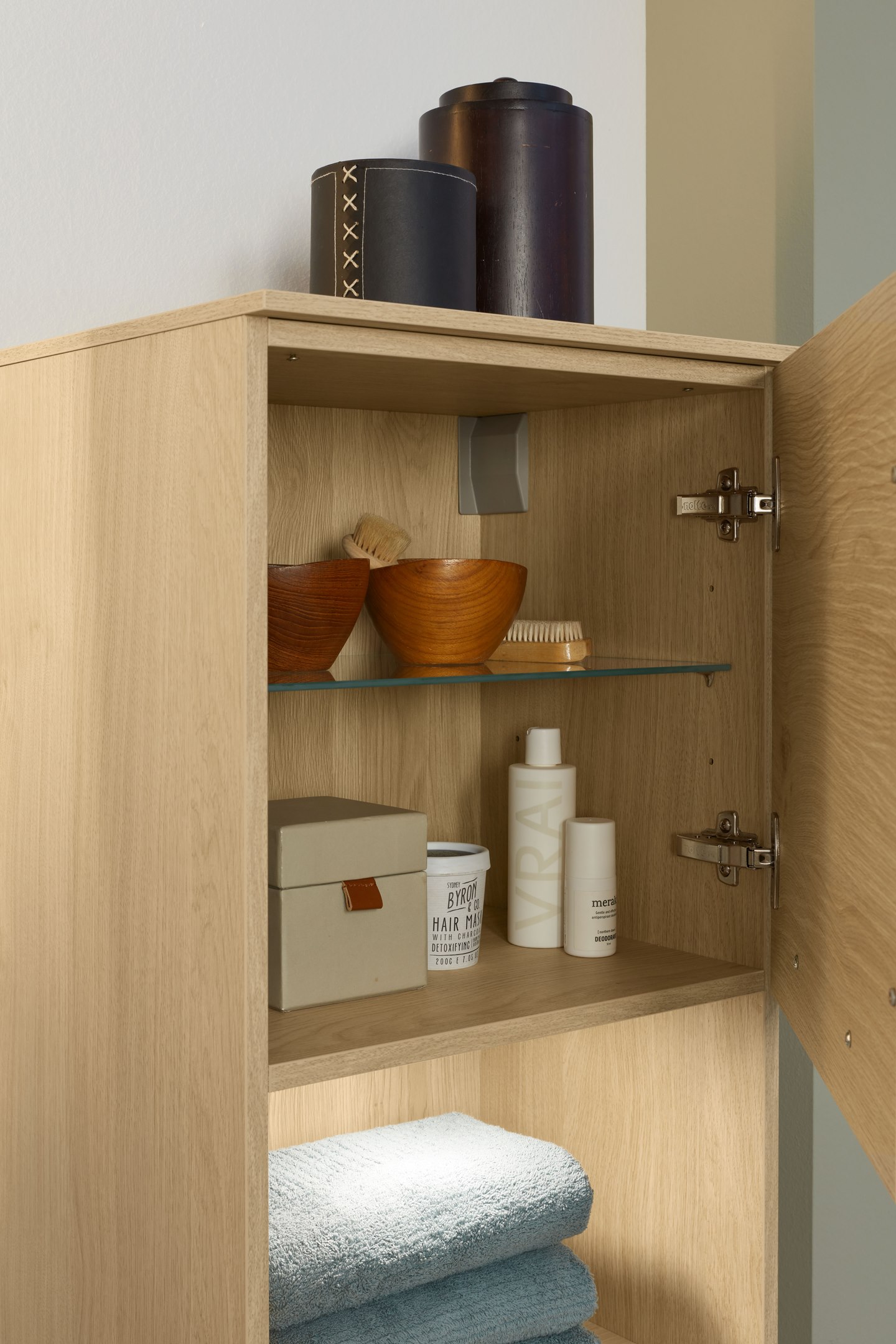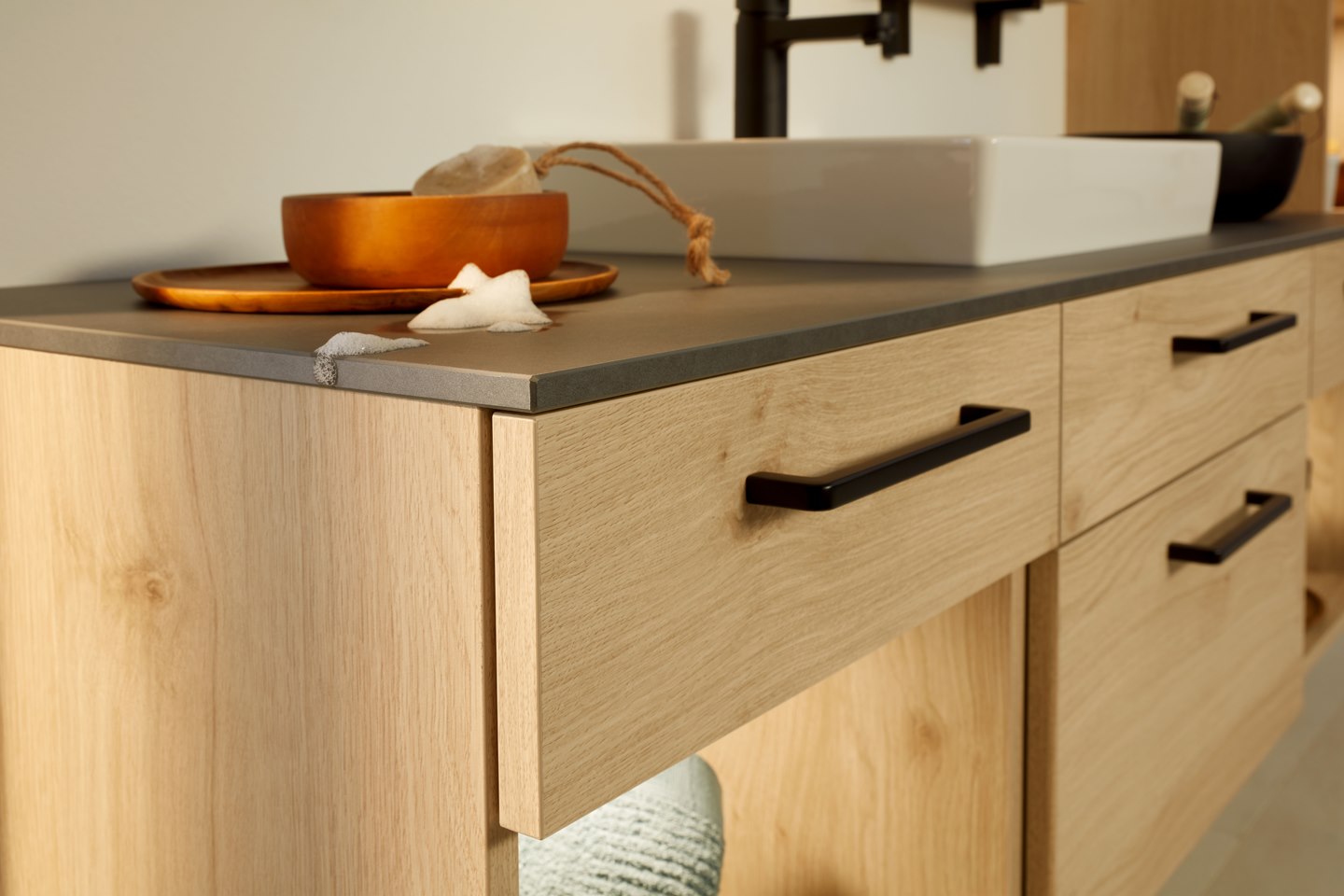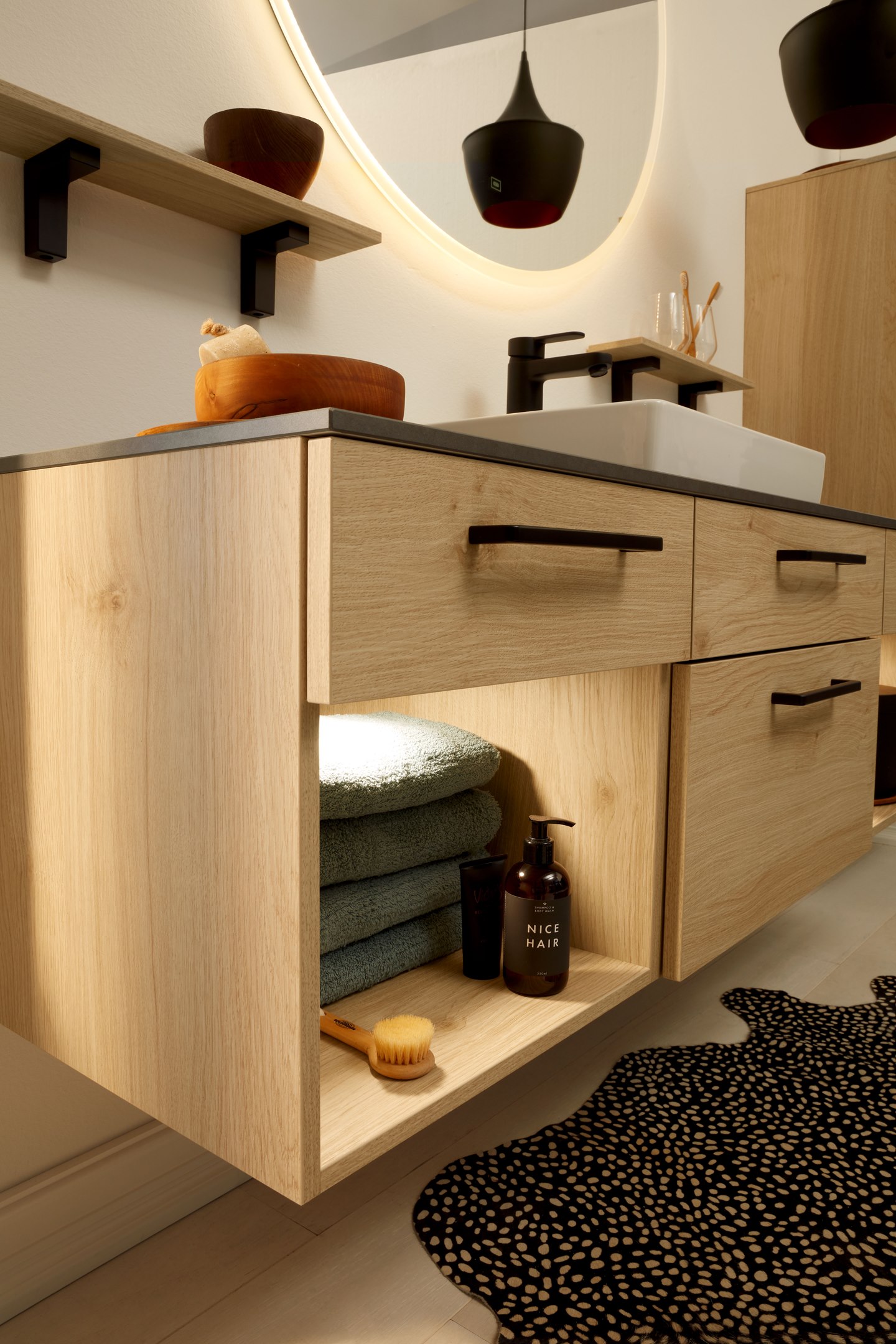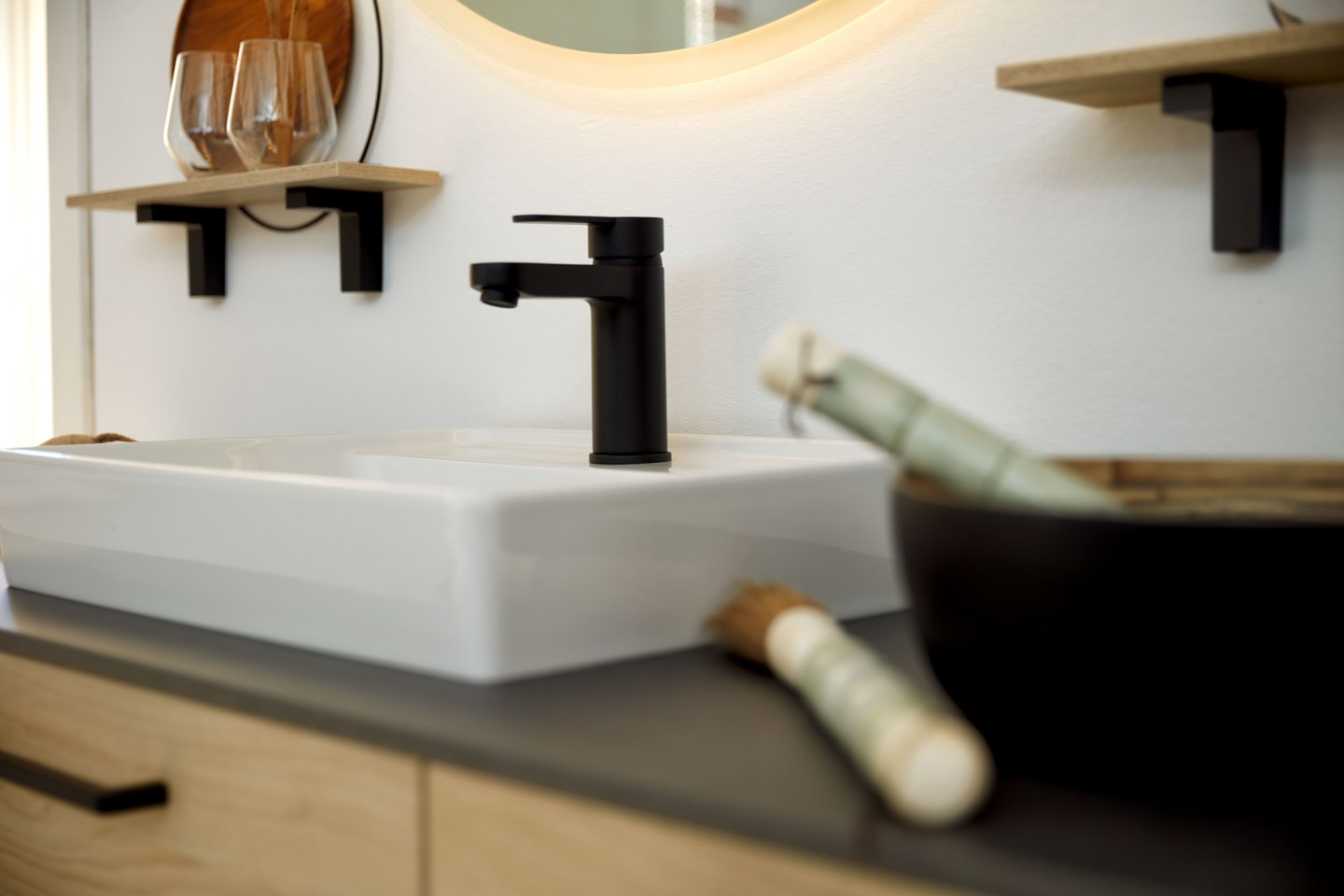 Reasons to love this bath: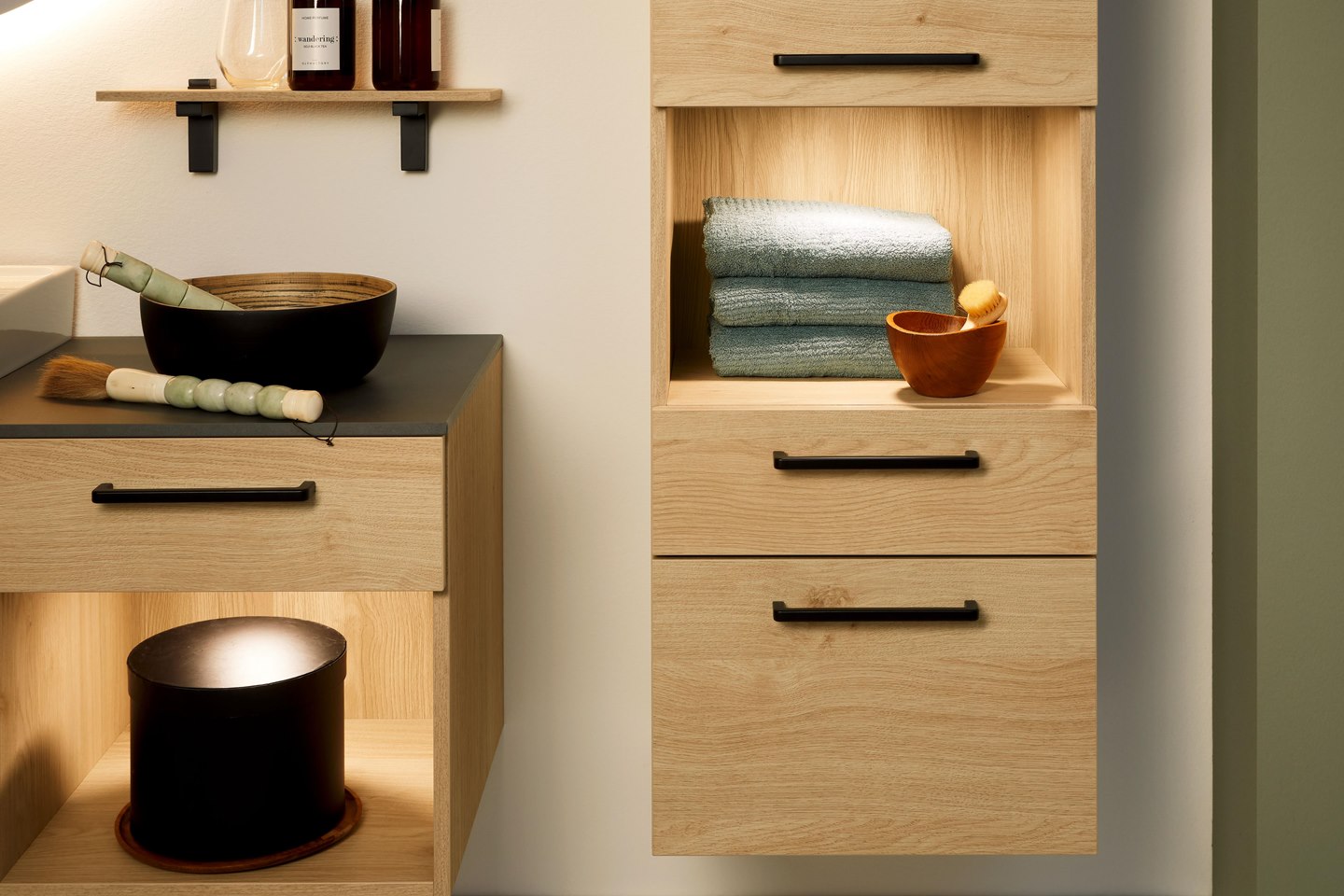 A real eye-catcher
Illuminated open compartments give you indirect lighting.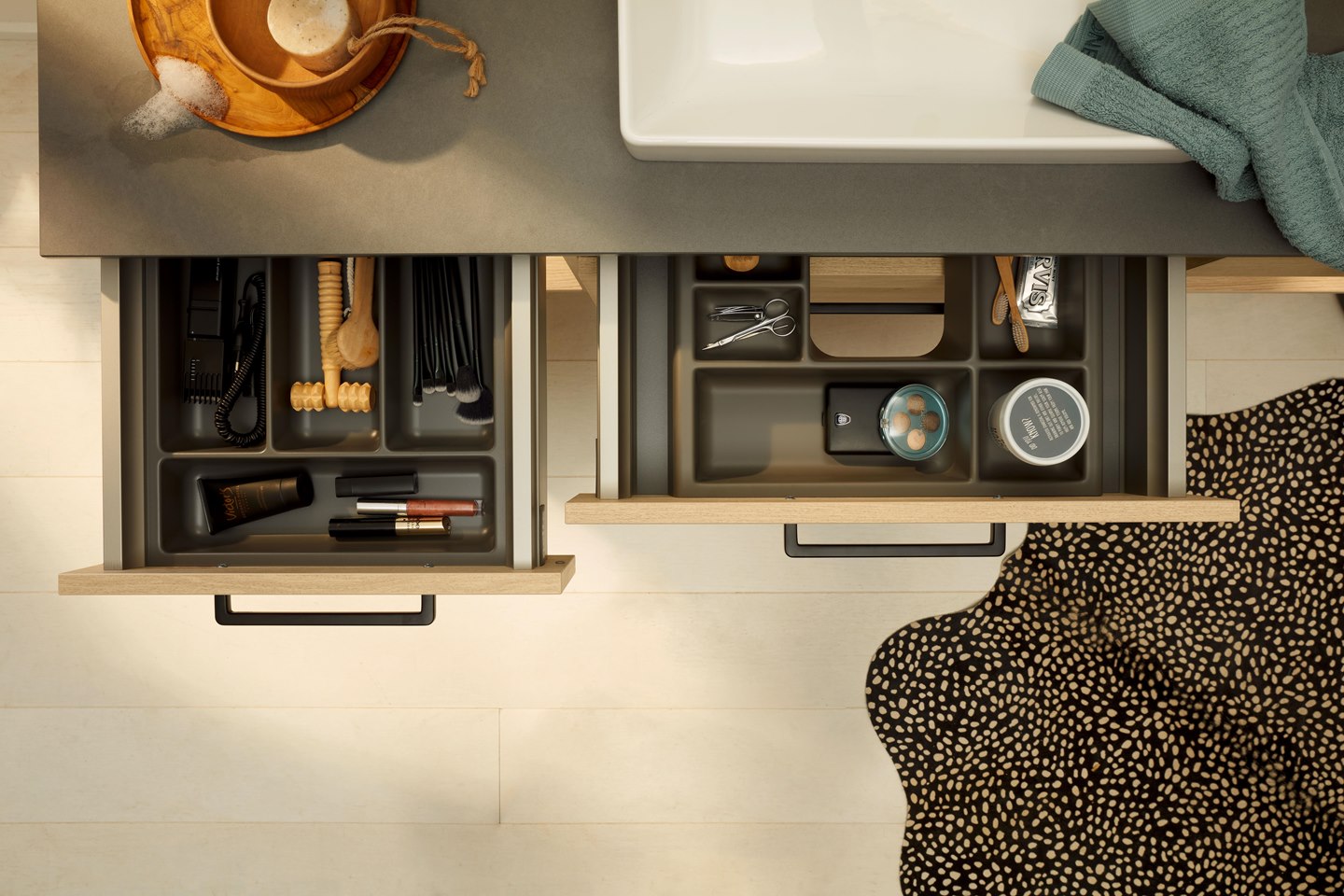 Everything at ist place
Practical inserts for all kinds of utensils keep drawers tidy.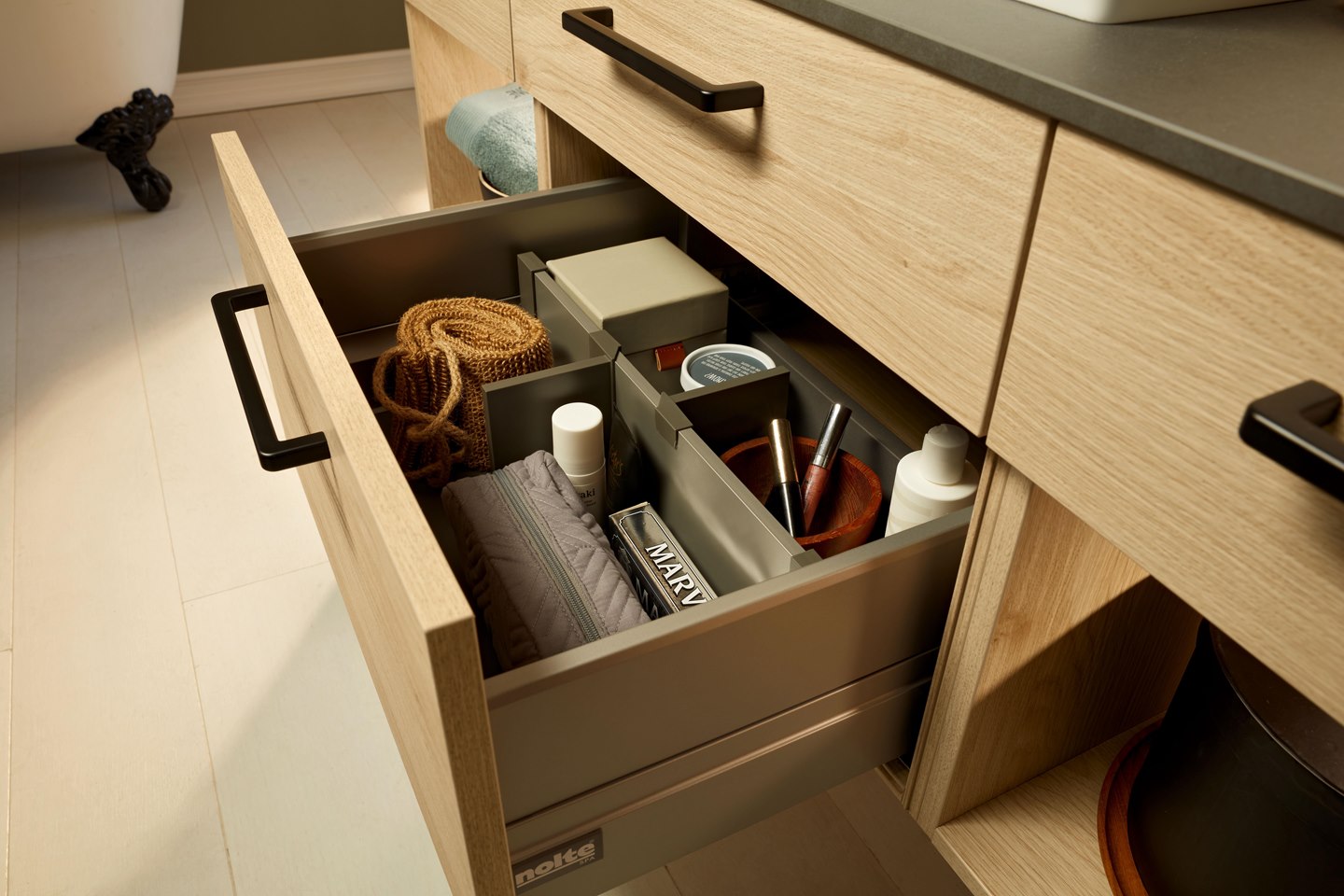 Without a long search
You can also fit deep pull-outs with the ideal organisational elements.