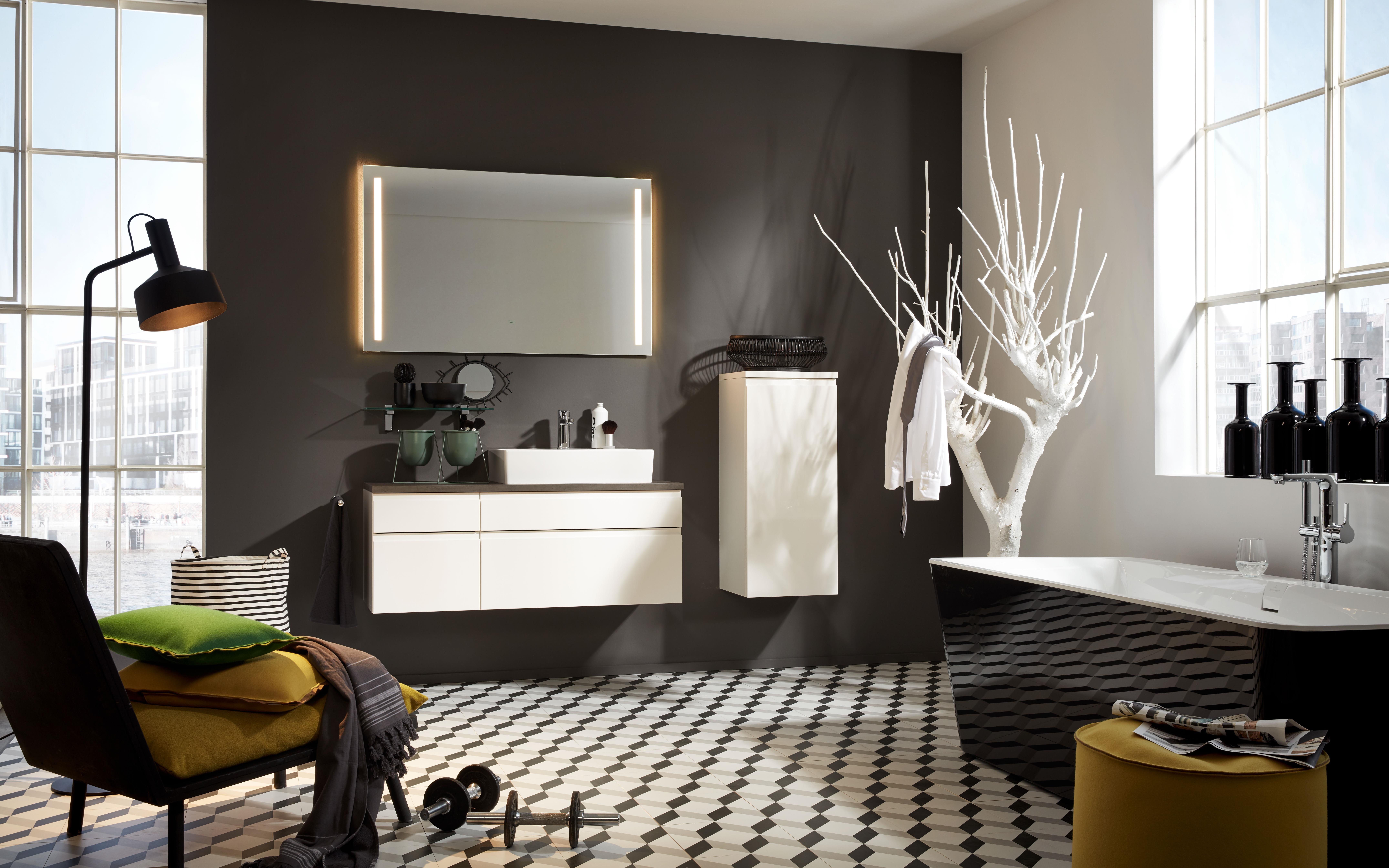 Bathroom ideas
Rather than fussiness: sharp contrasts
High-gloss ALPHA LACK in high-gloss white alone is sufficient to be on the safe side: The integrated handle trim reduces this bathroom idea to the essentials. The clean-cut black and white look of floor and wall design is consistently continued in the furniture.
Take a closer look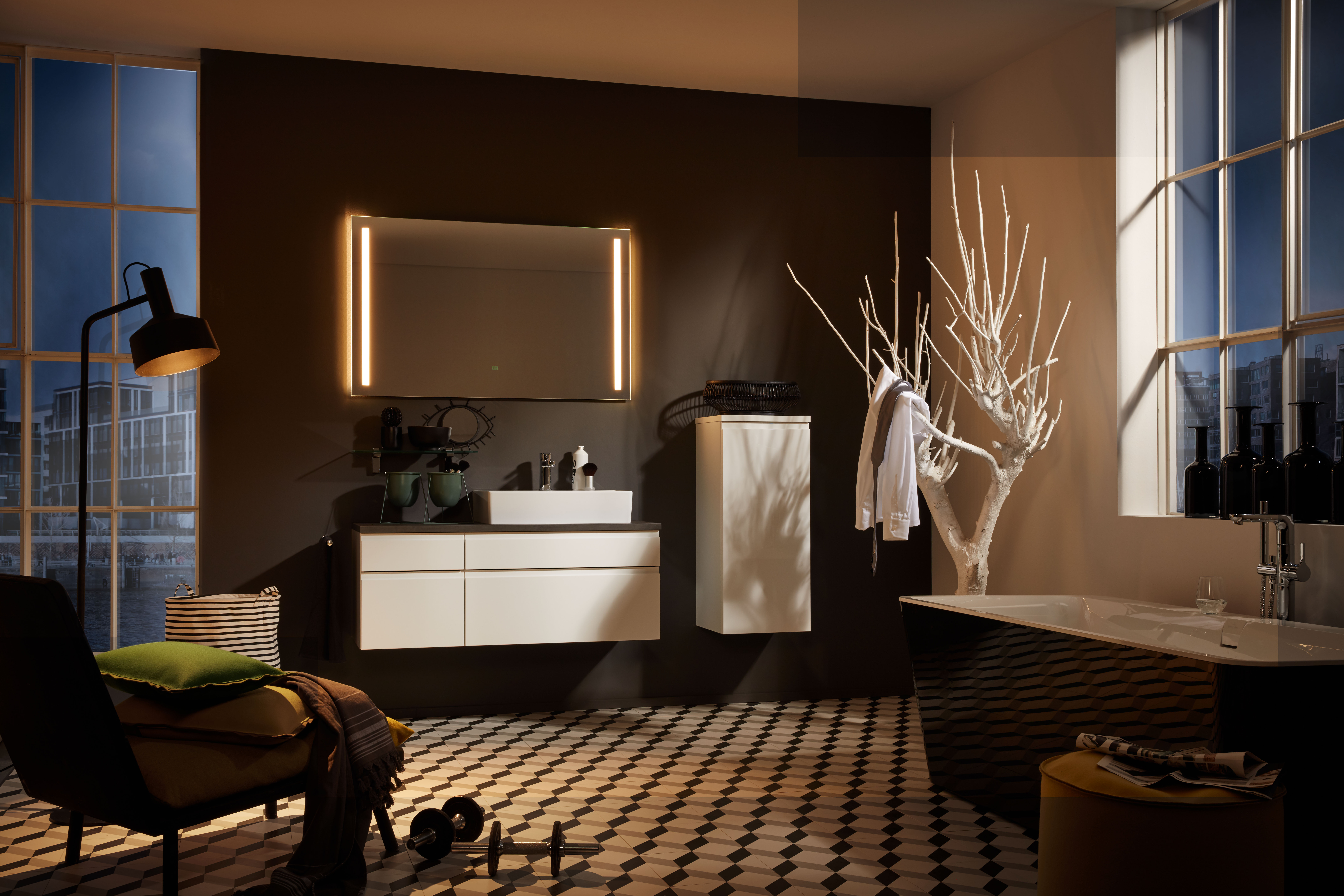 Reasons to love this bath: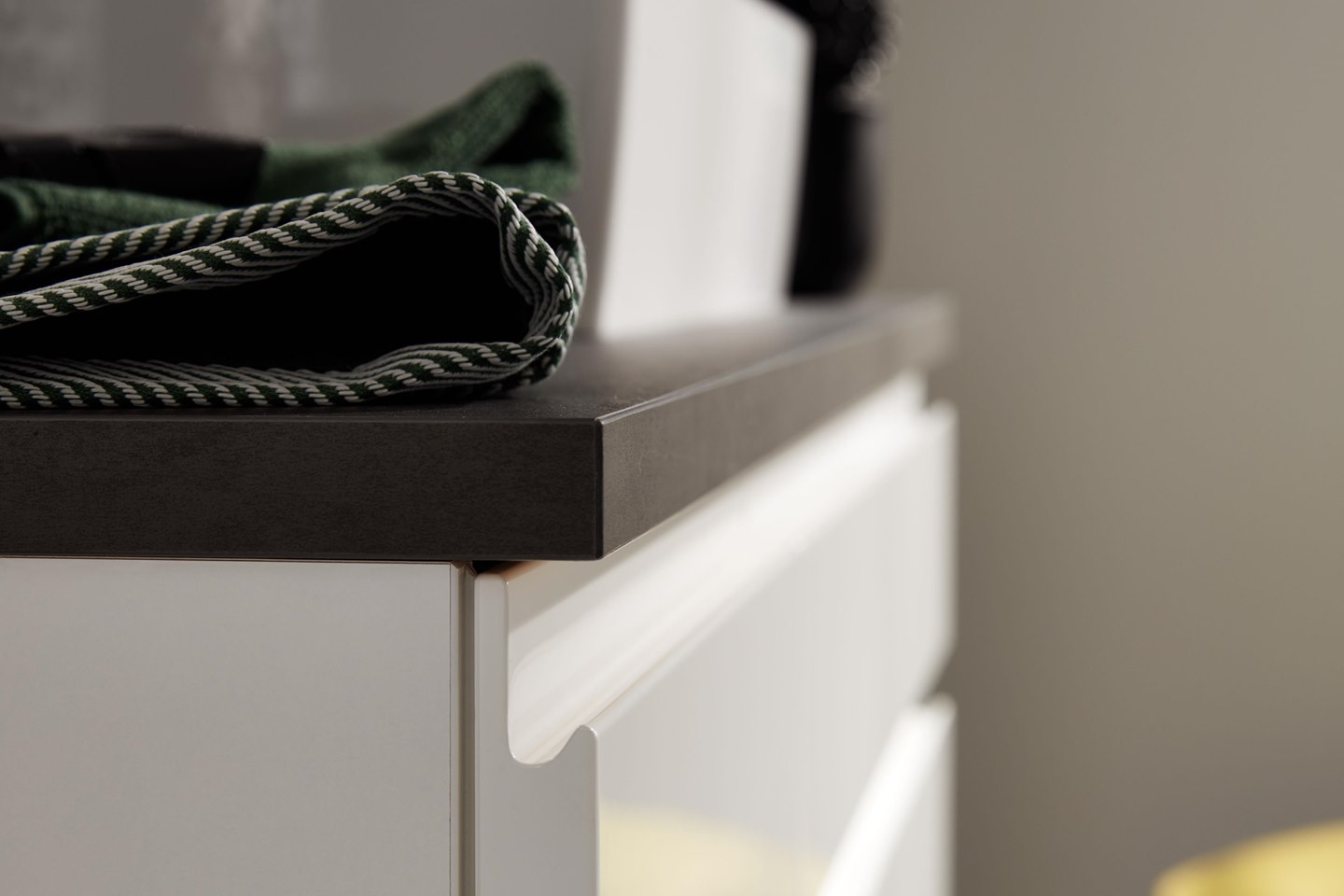 Clear design & handleless
The integrated handle trim clearly shows character with a strong profile.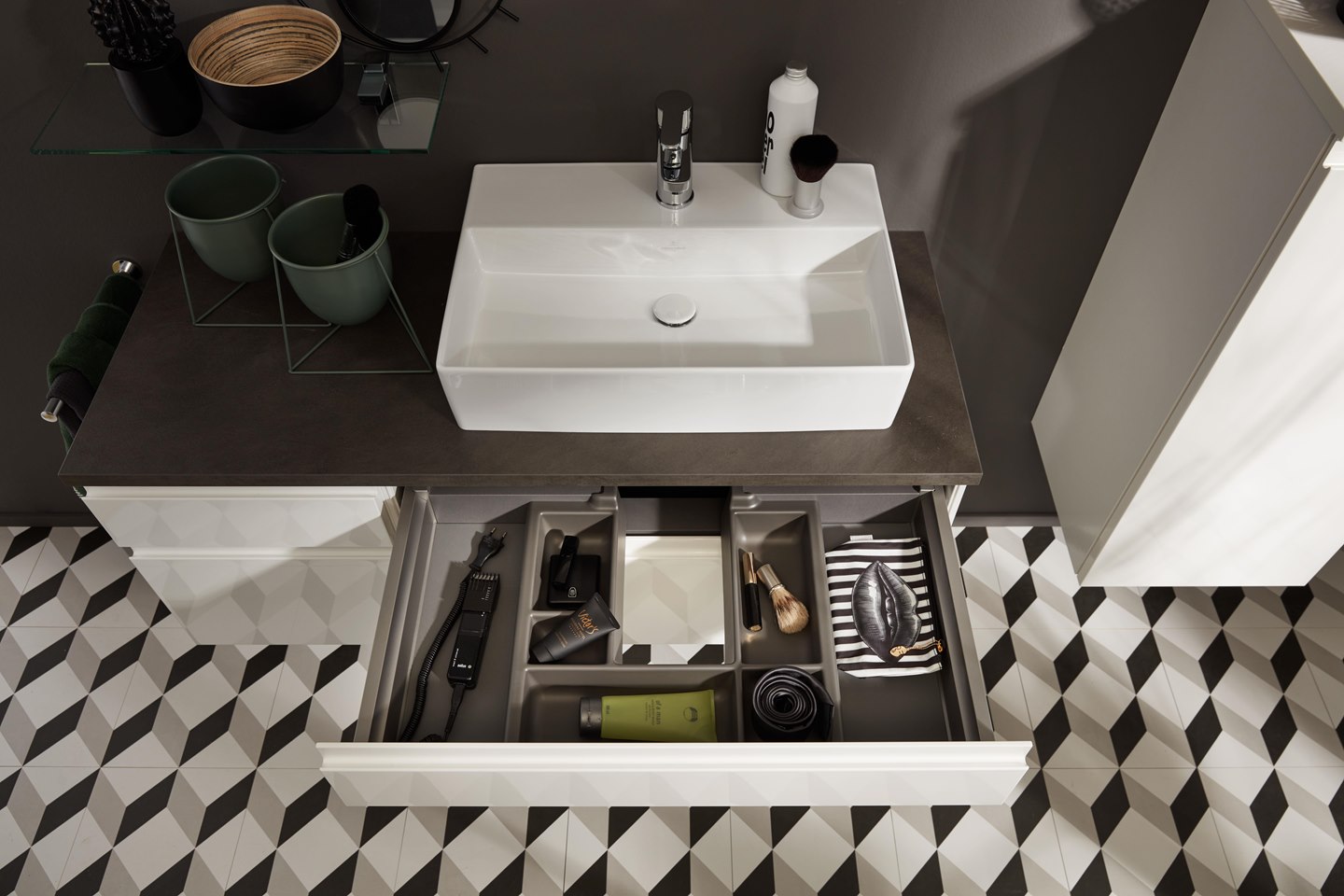 Well organised
Place for everything needed every day: drawers with integrated cosmetics organiser.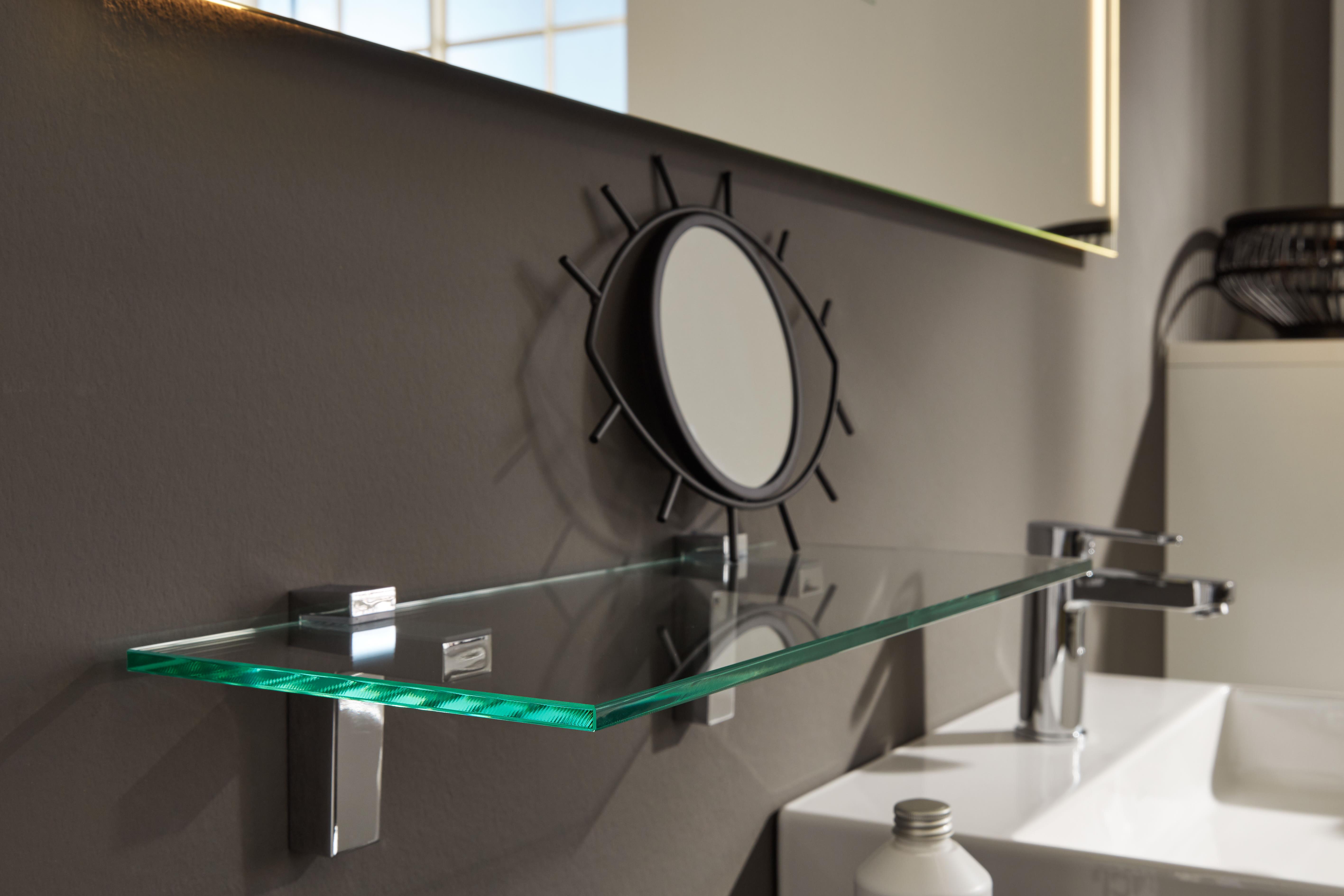 Get on the wall
A glass shelf is a high-quality addition and provides a place for day-to-day necessities.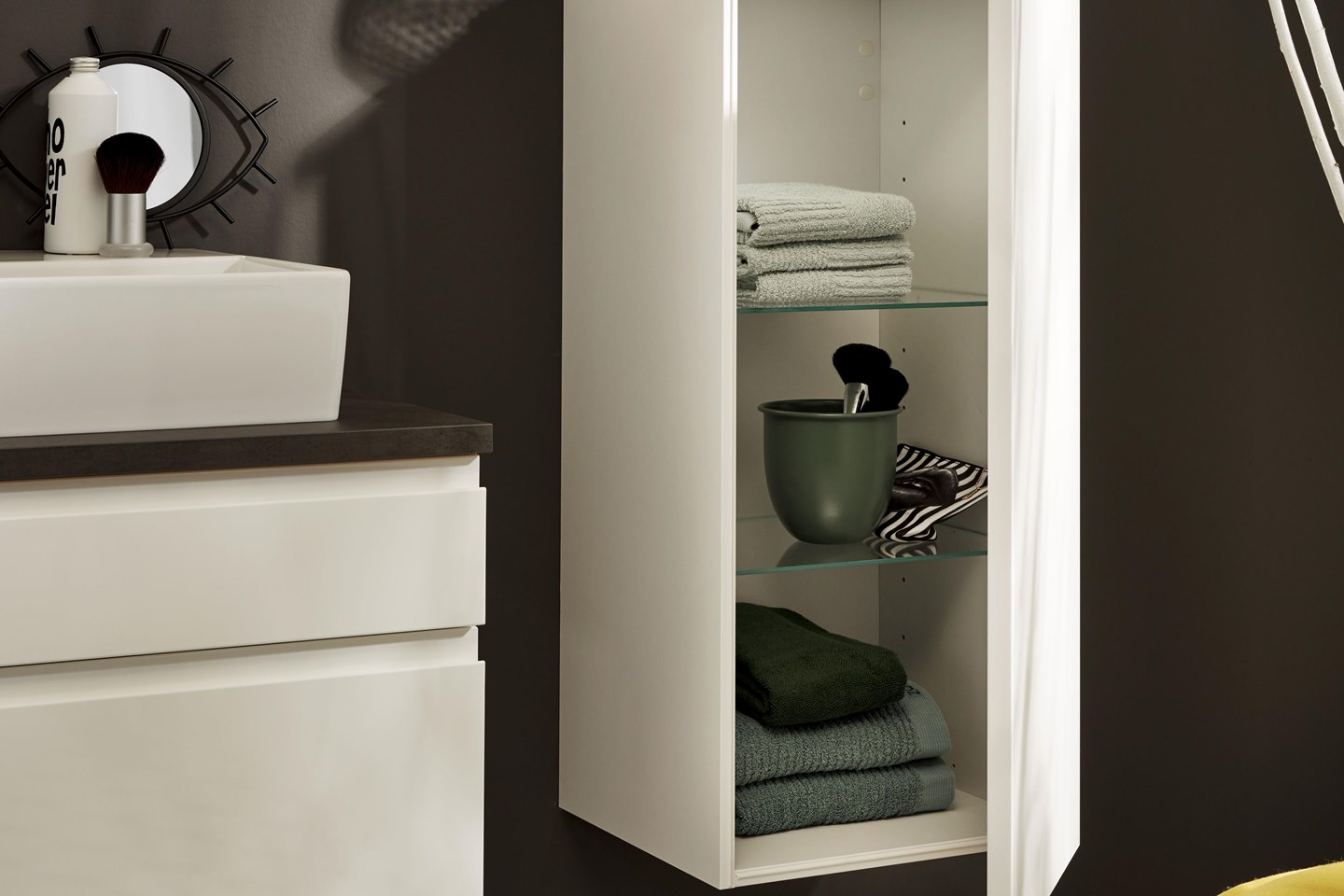 Everything stored away
The 90 cm high additional cabinet offers plenty of space for towels and other bathroom items.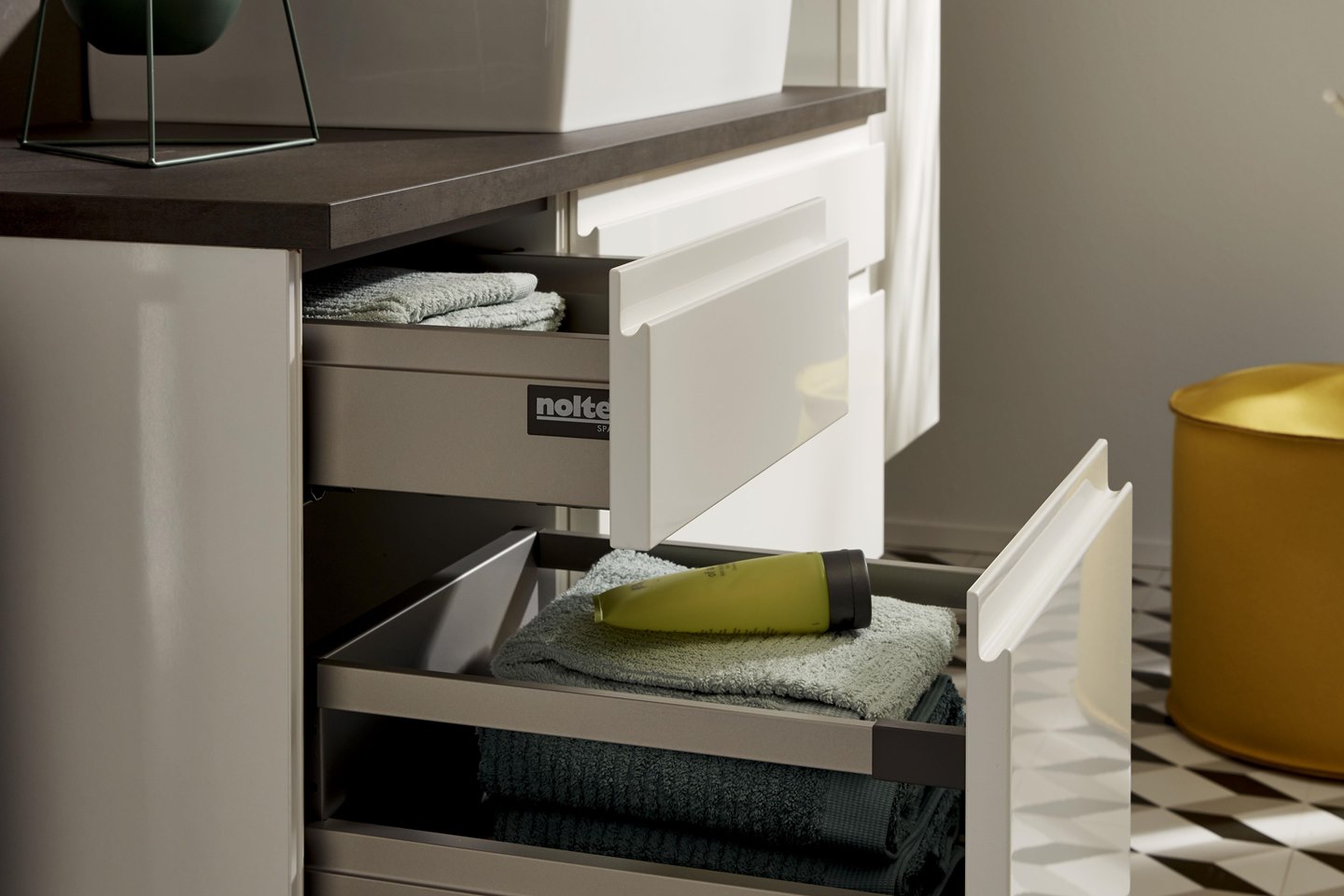 No wasted space
With drawers and pull-outs, the washstand too provides ample storage.