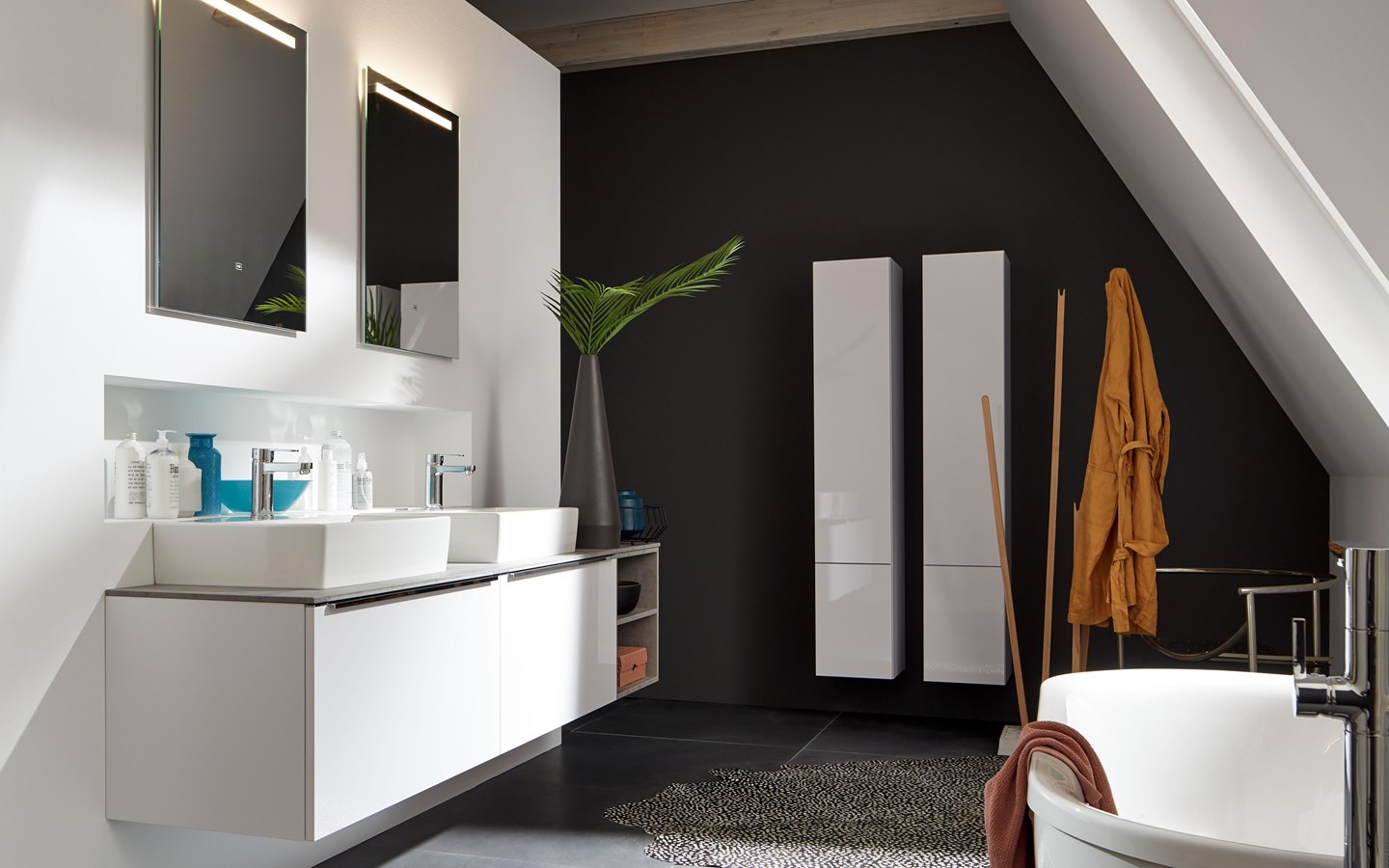 Bathroom ideas
Perfectly planned to the very top
Rooms with sloping ceilings can take centre stage too: Despite relatively compact dimensions, the room has space for two full-size washbasins. In selecting the materials, preference was given to high-gloss lacquered laminate in the form of LUX arctic white. We feel: putting your slant on things is always good.
Take a closer look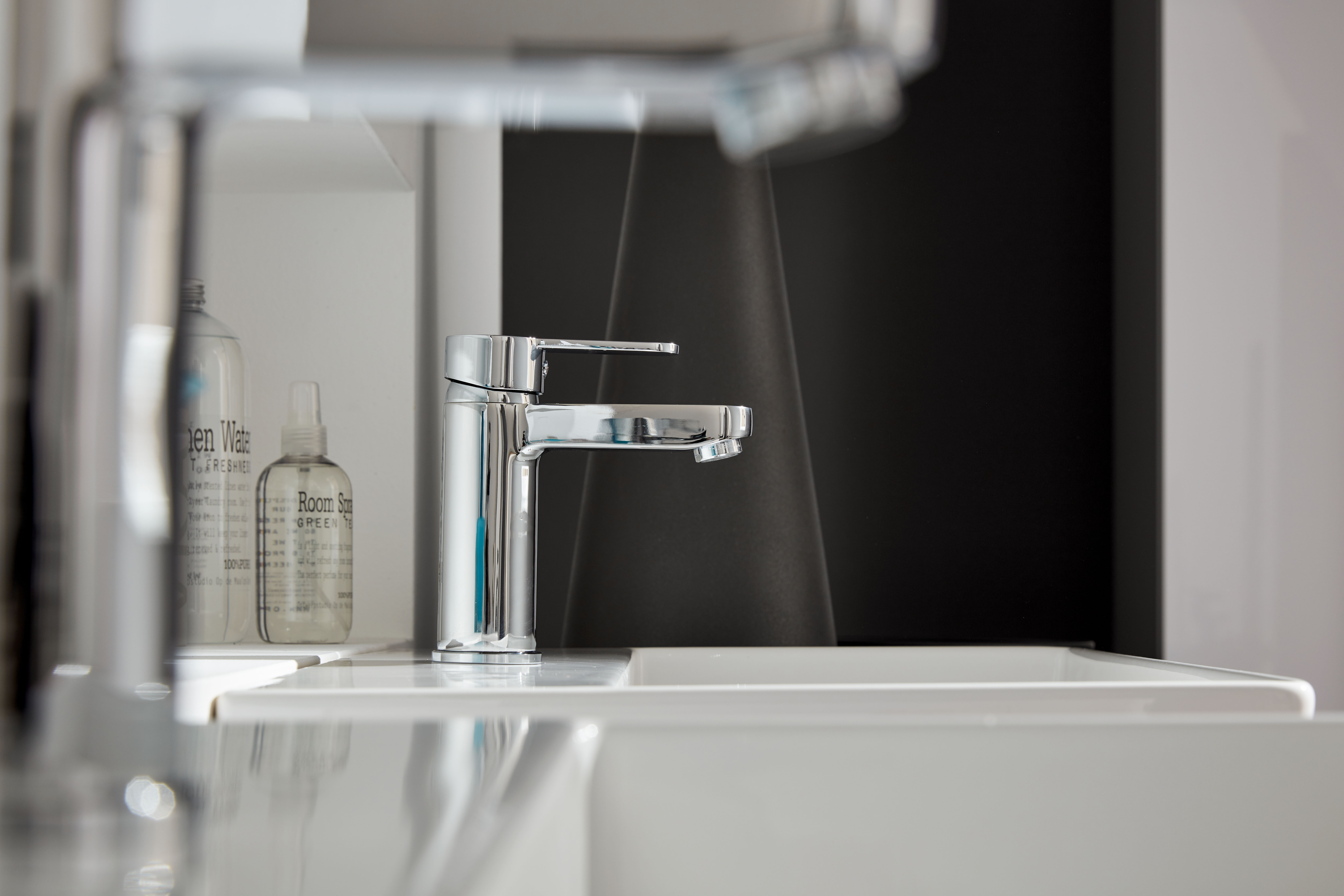 Reasons to love this bath: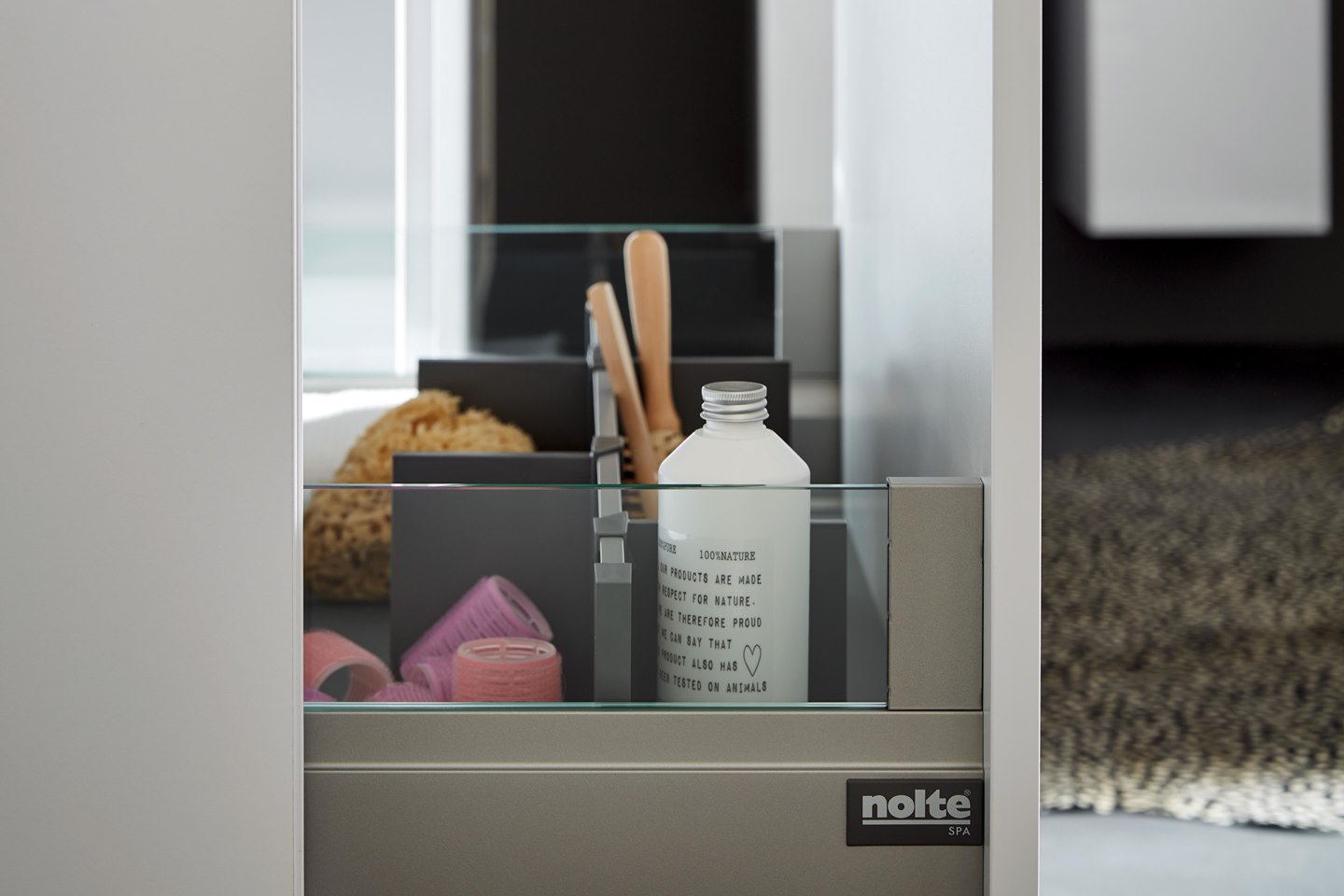 The best possible view
The high-quality glass side makes it particularly easy to see inside the cabinet.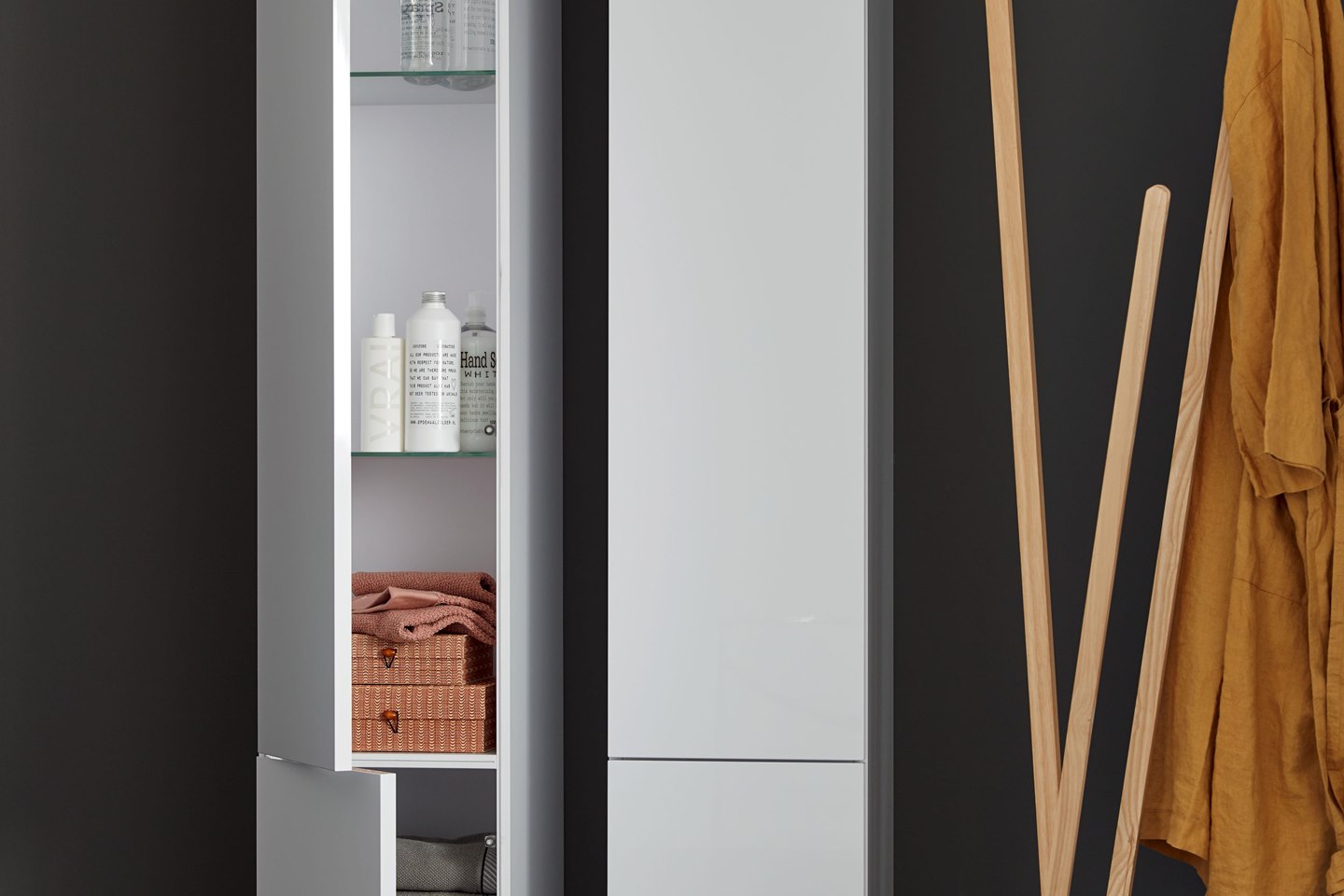 Lots of storage space
The slender additional cabinets create extra storage space.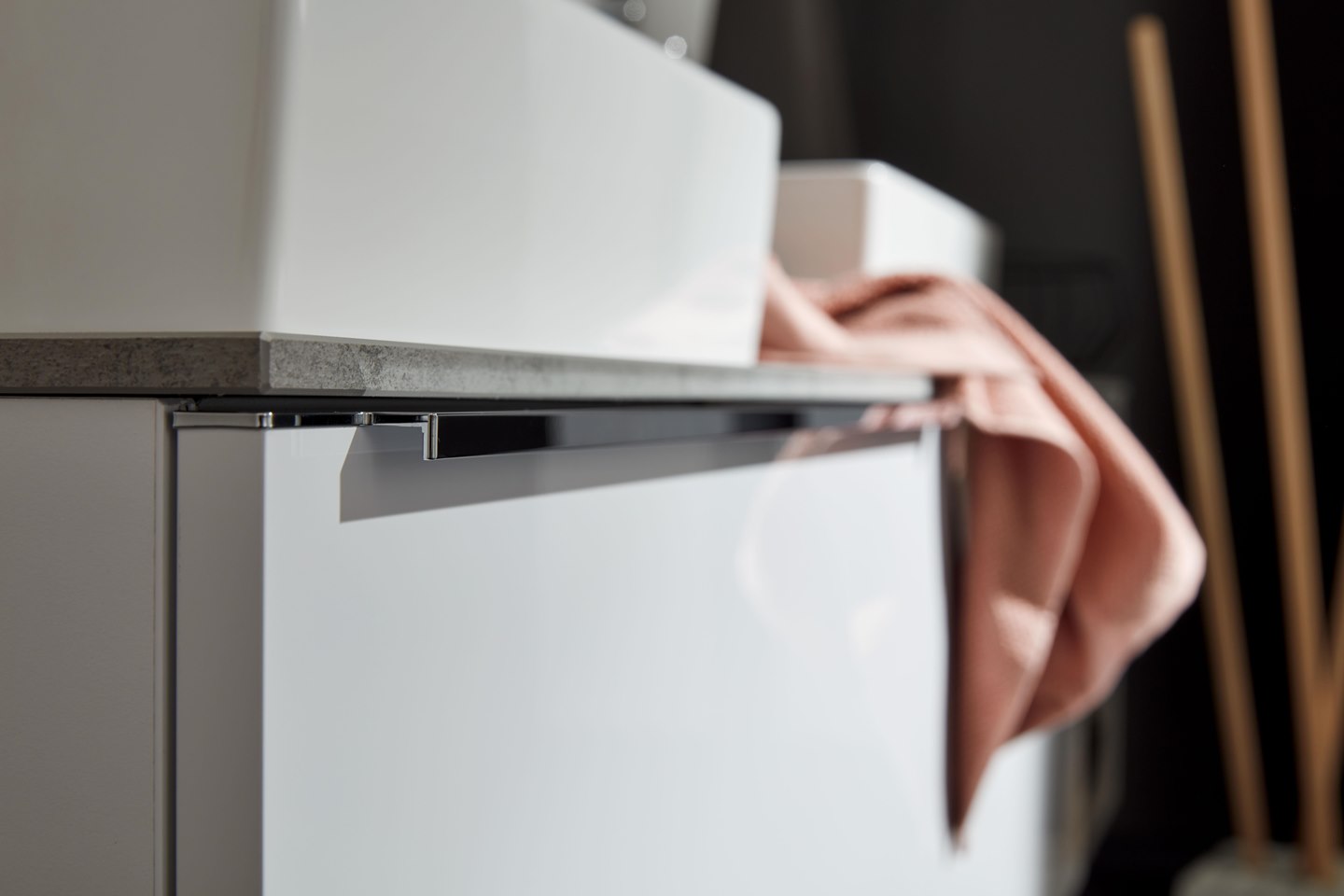 Perfect match
The handle trims go perfectly with the high-gloss front.