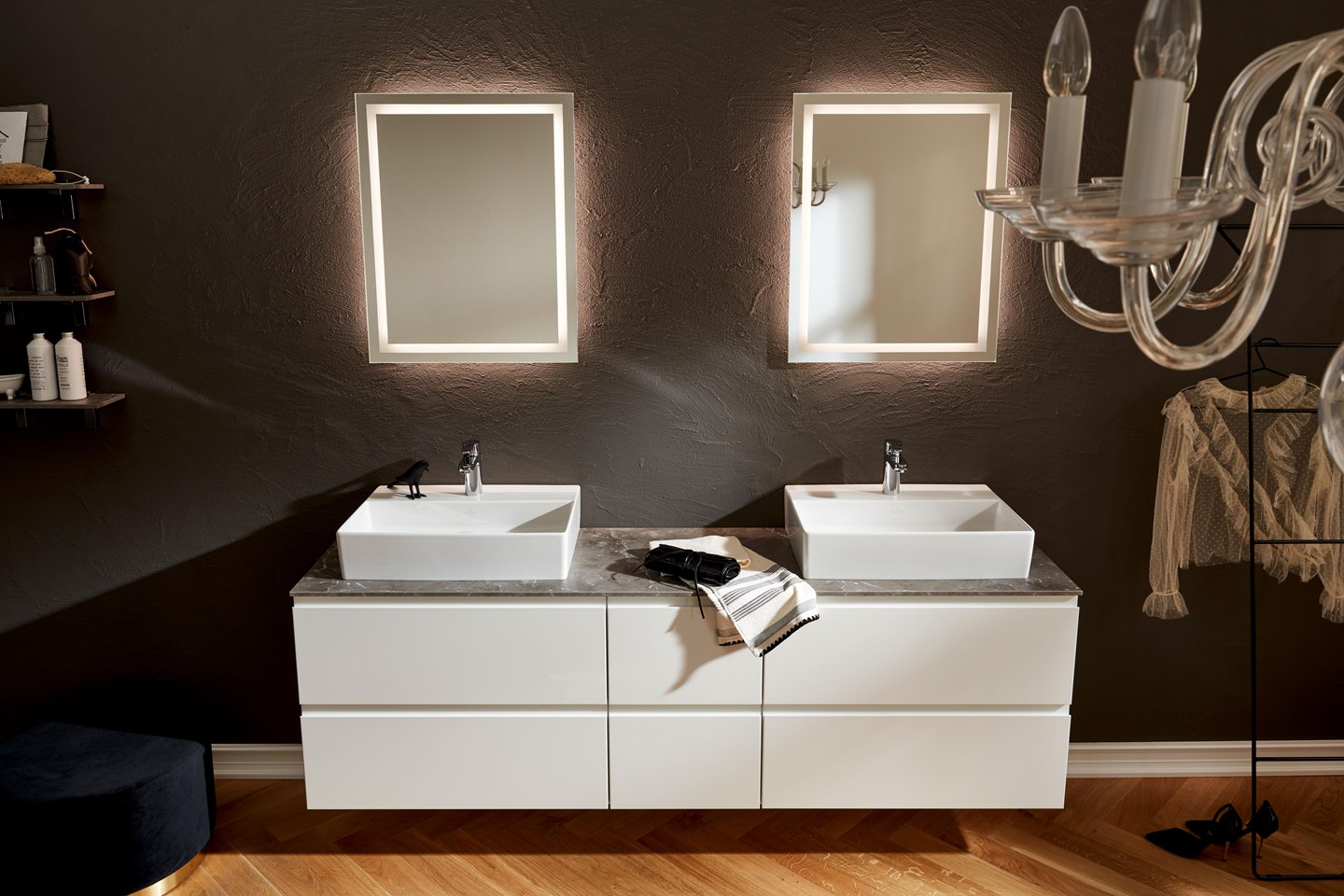 Fronts
SIGMA LACK
Unadorned and modern: the SIGMA LACK front with a soft mat finish does away with classic handles. In their place, a handle trim is integrated into the front.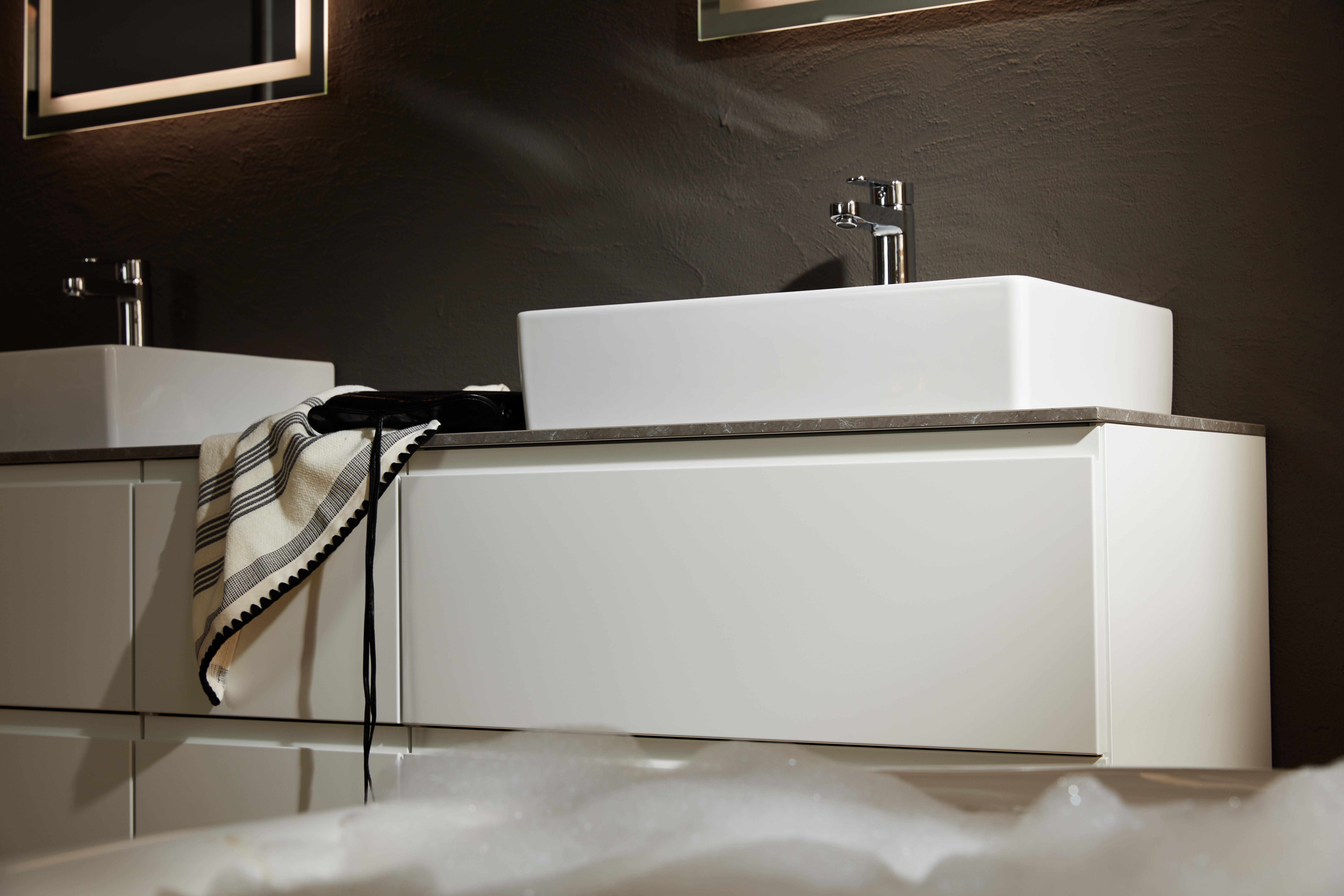 Material
The front features a soft mat finish with a high-quality genuine lacquer application and lacquered edges all round.
Integrated finger pulls
This front range features integrated finger pulls.